Praying Through Disasters and Worldwide Crises
Debbie Przybylski, Intercessors Arise
Friday, August 30, 2013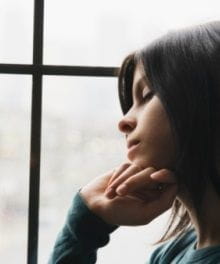 Psalm 46 - A Psalm of Comfort
"God is our refuge and strength, an ever-present help in trouble. Therefore we will not fear, though the earth give way and the mountains fall into the heart of the sea, though its waters roar and foam and the mountains quake with their surging. Selah. There is a river whose streams make glad the city of God, the holy place where the Most High dwells. God is within her, she will not fall; God will help her at break of day. Nations are in uproar, kingdoms fall; he lifts his voice, the earth melts. The Lord Almighty is with us; the God of Jacob is our fortress. Selah. Come and see the works of the Lord, the desolations he has brought on the earth. He makes wars cease to the ends of the earth; he breaks the bow and shatters the spear, he burns the shields with fire. 'Be still, and know that I am God; I will be exalted among the nations, I will be exalted in the earth.' The Lord Almighty is with us; the God of Jacob is our fortress. Selah."
Psalm 46 is a great Psalm for all those who need a refuge. Imagine this. It is written in the context of a big underwater earthquake or nuclear explosion and shows us that we do not need to be afraid of natural disasters. Aren't there times where you feel the pressure of what is happening on earth? I know I do. But God is our present help even in these times of great trouble. He's not far away but right there with us (v. 1).
Even a major disaster doesn't have to make us afraid. The center of security for all of us is God's presence. Even though the nations are in an uproar, we can feel secure because God is our refuge (v. 6-7). The Psalm says that God brings desolation. He makes wars to cease, he breaks the bow, and shatters the spear; he burns the shields with fire (v. 8, 9). God does bring an end to injustice and pain. He brings healing and salvation to our needy world. He invites us to be still and know that He is God. He is in total control. His presence is with us. Psalm 46 ends by saying in verses 10-11, "'Be still, and know that I am God, I will be exalted among the nations, I will be exalted in the earth.' The Lord Almighty is with us; the God of Jacob is our fortress."
In light of all of this end-time turbulence, how can we prepare and pray through the disasters in the world? God's invitation is for us to enter into urgent watchfulness. How can we help disaster victims and war-torn nations through our prayers and our lives? In looking closer to home, how can we ourselves learn to trust God as our refuge during times of disaster? We read in Psalm 5:11-12:
"But let all who take refuge in you be glad; let them ever sing for joy. Spread your protection over them that those who love your name may rejoice in you. For surely, O Lord, you bless the righteous; you surround them with your favor as with a shield."
Let's learn to be God's urgent watchmen during times of disaster and war. Let's learn to pray for nations in a powerful way that makes a difference.
How to Prepare and Pray Through Disasters
Be grateful and thankful for your life and what you have- Learn to be extremely thankful every day. You don't know what a day may bring forth. Appreciate life.
Prepare the Church in your city for whatever may come- I used to live in a city that had hurricane threats six months out of the year. In Virginia Beach, many came together for several days from 3-6 A.M. to pray for safety in that area. Every city needs to prepare for possible disasters just as they did in Rabau, Papua New Guinea.

Face disasters victoriously -Don't be overwhelmed or lose your faith in God if a disaster hits your city. Realize that He is greater than any disaster and will work it out for good. Pray for disaster victims to stand strong in faith in God.
Share the love of Christ with disaster victims by meeting their needs - When we had a hurricane in our city, we helped serve food through the Salvation Army. It was a great way to share the love of Christ.

Trust God in the midst of disasters and worldwide shaking -This is the time for the Church to arise and shine. This is a time to show others the peace of God through our lives by living out Psalm 46. Pray this for churches and nations facing disasters and war.
Grow deeper in your relationship with God now - Strengthen your prayer life and learn to be still, cultivating God's presence in your life daily. Pray Psalm 46 for your life and others in your city or in disaster and war-torn areas.

Learn to be still - Study Psalm 46 and when it says "selah", stop and think about what God is saying.
Show forth godliness instead of evil - Be careful to live a godly life. What is inside will come out. In our neighborhood a few days after a hurricane, people began to get impatient and irritable. Let's pray that the people of God shine His light even in the darkest of times.

Live and prepare for the eternal - Learn to live for what is really important—not earthly possessions—but eternal life. Narrow down your possessions, and learn to give things away on a regular basis. Everything is about Heaven. It's time for us to wake up and shake ourselves free from this earth.

Pray for the salvation of souls and share your faith - During disasters and times of difficulties, people are open to the Gospel. They need hope, and you have the hope of eternal life. God is the refuge that everyone needs. This is our greatest opportunity for reaching souls.

Pray fervently for countries that are in major worldwide turmoil - We must pray for the Middle East at this time. It is our responsibility and affects each one of us.Pray for the Middle East.
Don't wait for a disaster to apply these truths. God wants each of us to stand strong now. He wants us to live for eternity and pray for the lost now. None of us is outside of the reach of a disaster in our city or nation. We all need to live passionate lives, preparing for our eternal home. Jesus deserves our lives now.
Let's live 100% for Him, pray for the world with an increasing fervency, grow in knowing Him as our refuge, and learn to be still. He invites us to hide in His presence on a daily basis. When we hear about another disaster on the news, let's pray fervently for those victims. Let's not fear disaster but be confident in the Lord. His heart is that we enter into urgent watchfulness and prayer without fear. He is our refuge and strength, an ever-present help in trouble.
To help you prepare for the End Times, attend the Daniel Conference here at IHOPKC for free through the internet starting tonight, August 29-31. See Daniel Conference for information. This is all about the Book of Daniel and is key for what we are now facing in the world.
"Have no fear of sudden disaster or of the ruin that overtakes the wicked, for the Lord will be your confidence and will keep your feet from being snared" (Proverbs 3:25-26).
*This Article first published 9/4/2013
Have something to say about this article? Leave your comment via Facebook below!
advertise with us
Example: "Gen 1:1" "John 3" "Moses" "trust"
Advanced Search
Listen to Your Favorite Pastors