Radical Faith
Wednesday, April 03, 2013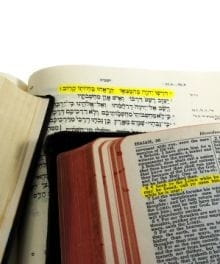 "We constantly need to be reminded that faith is the one inseparable condition of successful praying. There are other conditions, but faith is the final, essential condition of true praying, as it is written: 'But without faith it is impossible to please him' - (Hebrews 11:6)."
Dear Intercessors,
Unbelievable things are happening all over the world. Reading the news headlines can be frightening, unbelievable, shocking, and too close for comfort. In light of all the alarming news we read in the newspaper, if we want to be strong, we are going to need to have radical faith.
Faith is not just a small part of our life; it is central to all that we do.
When the world is trying to squeeze us into its mold, we are going to have to be radical in our faith. We are going to have to believe when others fail in their beliefs. We are going to have to stand strong when others are wavering. We are going to have to be bold in believing God's truth when we pray, even in the darkest of circumstances.
The Bible says in John 6:28-29 that the work of God is to believe. Think about it. Isn't the work of God doing some sort of activity for God? Isn't the work of God to care for orphans? Isn't the work of God to reach the lost or give our money to the poor? Yes, all of this is true. But our works will amount to nothing if we don't believe and put our faith in God who makes all things grow.
The flesh can do all sorts of good works without the power and anointing of God. But the work of God is to believe. Satan's great attempt is to crush our faith in God, in who we are in Christ, and in what is happening in the world spiritually. Just as the quote says, faith is the one condition for successful praying.
One of your greatest battles regarding prayer is going to be in your faith.
In the end, many will turn away and give up their faith. When times get hard, many will blame God. Our foundation must be firm. We must make the decision that at all costs we will follow Jesus to the end. Look at the life of John the Baptist. Jesus said that not one has risen greater than John the Baptist (Matthew 11:11). In the next verse He said, From the days of John the Baptist until now, the kingdom of God has been forcefully advancing, and forceful men lay hold of it.
Radical faith is forceful and resolute in believing prayer. John the Baptist was such a forceful man, but even he faced a struggle with his faith while in prison. His faith was being severely tested in that dark, dungy prison cell when he was alone. During that time he sent his disciple to ask Jesus, "Are you the one who was to come, or should we expect someone else?" (Matthew 11:3).
God is looking for radical faith because He does nothing unless faith is operating in our life. In light of all of this, then how do we cultivate a radical faith? Faith grows by experience and practice. Whatever God is calling you to do, expect to hit a brick wall of impossibility many times. On the way to your Promised Land (your God-sized dream), expect to run into many roadblocks that scream for your attention and say, "This cannot be done!"
Continually say, "No" to the devil and guard against unbelief. Your faith is being cultivated.
All of us need to pay attention and heed the caution given in Hebrews 3:12: "Take heed, brethren, lest there be in any of you an evil heart of unbelief, in departing from the living God." We need to guard against unbelief as we would against an enemy. Faith needs to be cultivated. We need to keep on praying, "Lord, increase our faith" (Luke 17:5), for faith is capable of increasing. Paul's tribute to the Thessalonians was that their faith grew exceedingly (See 2 Thessalonians 1:3). Faith is increased by exercise, by being put to use. It is nourished by painful trials (1 Peter 1:7).
Have something to say about this article? Leave your comment via Facebook below!
advertise with us
Example: "Gen 1:1" "John 3" "Moses" "trust"
Advanced Search
Listen to Your Favorite Pastors