Radical Faith
Wednesday, April 03, 2013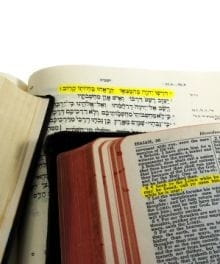 In our daily lives we can be walking along so steady when suddenly the enemy throws a fiery dart. I have many of them fly at me on a regular basis because I work with prayer full-time. Sometimes it is a deadly missile from the enemy that tries to hit straight at the center of my faith.
Strongholds bombard all of us. But if we have that shield of faith firmly in place, then we can hold it. Those fiery darts can hit that shield and fly right back to the enemy. We need to take a look at that shield because we want our faith to be radical. Mediocre, lukewarm living is not going to make it in the coming days. We need to make a firm determination today and say: "Lord, I refuse to be lukewarm or apathetic in my prayer life. I choose to believe Your truth when I pray. I choose to be radical for Christ. I pray for a radical faith in each and every circumstance that I face."
If you want to be victorious in the end times, make this choice now to live a radical, faith-filled Christian life. Make a decision to stand on the truth and not on how you feel. Our feelings go up and down. The truth is what sets us free and keeps us steady on a daily basis.
Think about the life of Moses. God called him the meekest man on earth, but that meek man had a radical faith. The most patient man on earth lived a radical life for God. Yes, many times he did struggle with his faith, but this man of God brought the children of Israel out of Egypt to the Promised Land.
It takes radical faith to do that. It takes radical faith to cross the Red Sea and make it to the other side. It takes a radical trust in God to obey in the midst of the wilderness wanderings with a faithless, grumbling group of people. You can read this Bible story sitting in your easy chair. But what if you didn't know the outcome and wondered if God would really take care of you and such a large crowd of His people?
The Radical Faith of Moses
"Faith deals with God and is conscious of God… God is the great objective of faith, for faith rests its whole weight on His Word. Faith is not an aimless act of the soul, but a looking to God and a resting on His promises. Just as love and hope always have an objective, so also has faith. Faith is not believing just anything. It is believing God, resting in Him and trusting His Word."
Moses believed God and looked to Him and His promises. What if he had tried to figure out what was needed to accomplish what God had commanded? He led the people of Israel into the desert. How would he take care of them? He had to feed more than three million people!
According to the U.S. Army's Quartermaster General, he would need fifteen hundred tons of food a day. Just to imagine the size of the need, it would take two freight trains, each a mile long. For cooking the food, they would need four thousand tons of firewood and a few more freight trains, each a mile long. This is what they needed for just one day. And what about keeping warm for forty years in the desert? It does get cold there. Just for washing dishes and drinking it took eleven million gallons of water each day, enough to fill a train of tanker cars eighteen hundred miles long. Just to camp at the end of the day, they needed a campground the size of the state of Rhode Island.
In addition to all this, they had to cross the Red Sea in just one night! If the path was narrow and they walked two-by-two, the line would be eight hundred miles long and require thirty-five days and nights to get across. To make it in one night, the space in the Red Sea would have to be three miles wide so that they could walk five thousand abreast. You can imagine the unity that was needed for that many people to walk side-by-side across that sea.
Now do you think Moses tried to figure this out before he left Egypt?
Have something to say about this article? Leave your comment via Facebook below!
advertise with us
Example: "Gen 1:1" "John 3" "Moses" "trust"
Advanced Search
Listen to Your Favorite Pastors