Radical Faith
Wednesday, April 03, 2013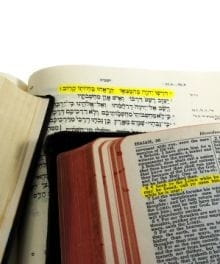 No! He had to walk by radical faith. He had to have faith that God would take care of everything. In the same way, we must trust God for the impossibilities in our life circumstances.
The word "radical" in Webster's Dictionary says that it pertains to and proceeds from the root or origin. We are made in the image of God and have our origin in Him. Radical faith comes from God. Our intimacy with God develops and strengthens our faith. There are several ways you can grow in radical faith. You can develop radical faith by:
Reading, meditating, studying, and praying the Word of God - Faith comes by hearing and hearing by the Word of God. "Consequently, faith comes from hearing the message, and the message is heard through the word of Christ (Romans 10:17).
Obeying God and holding onto your dream - Do not back off in the midst of opposition. Take action when you know what God wants you to do. "In the same way, faith by itself, if it is not accompanied by action, is dead" (James 2:17).
Holding up the shield of faith - Don't neglect your weapons of warfare in Ephesians 6. "In addition to all this, take up the shield of faith, with which you can extinguish all the flaming arrows of the evil one. Take the helmet of salvation and the sword of the Spirit, which is the word of God" (Ephesians 6:16-17).
Praising and thanking God right in the midst of your test of faith - Worship and thanksgiving push out doubt and fear and prepares the way for God's victory. "Those who sacrifice thank offerings honor me, and to the blameless I will show my salvation" (Psalm 50:23).
Counting it all joy as you learn to pray through every obstacle - Know that God is exercising your faith and you will grow in character and strength through it. "Consider it pure joy, my brothers and sisters, whenever you face trials of many kinds, because you know that the testing of your faith produces perseverance. Let perseverance finish its work so that you may be mature and complete, not lacking anything" (James 1:2-4).
When Egypt tries to squeeze you into its mold and says that you can't cross over into victory, look up towards heaven and trust God to open the Red Sea in your circumstances and provide a way through. There is no way to see radical breakthrough unless we face radical impossibilities. Remember Susanna Wesley's life. She had to trust God in the most difficult of circumstances.
Great faith must have great trials.
Always remember that the work of God is to believe (John 6:29). Expect the testing of your faith. God wants you to have radical faith and a radical prayer life, a faith without wavering, doubt, or fear. God wants you to believe His truth whenever you pray. We must face many crossing of the Red Sea experiences, if we want to see God-empowered breakthroughs. But like a pearl of great price, it will be worth it in the end.
Our major concern is our faith—the problems of its growth and the actions of its strong development. A faith that holds onto the very things it asks for, without wavering, doubt, or fear—that is the faith we need. We need (radical) faith, like a pearl of great price, in the process and practice of prayer. Quotes by E. M. Bounds
A Prayer For Radical Faith
Lord, I pray for a radical faith that does not waver in hard times. Without faith it is impossible to please You (Hebrews 11:6). Your Word says that the work of God is to believe (John 6:28-29). Help me to believe Your truth when I pray, even in the darkest of circumstances. Help me not to try to figure everything out but trust in Your ability to carry me through the hard places. Make the foundation of my life firm and strong, and help me not to have an evil heart of unbelief (Hebrews 3:12). Lord, increase my faith (Luke 17:5). Teach me to hold up the shield of faith when the enemy throws flaming arrows at me (Ephesians 6:16). I choose to live a radical, faith-filled life for Your glory. I want to trust in Your Word always and have radical faith like Moses when He brought Your chosen people through the Red Sea. Teach me to read, study, meditate, and pray Your Word. I know that my faith grows by hearing Your Word (Romans 10:17).
Have something to say about this article? Leave your comment via Facebook below!
advertise with us
Example: "Gen 1:1" "John 3" "Moses" "trust"
Advanced Search
Listen to Your Favorite Pastors