Thankful in All Circumstances
Debbie Przybylski, Intercessors Arise
Monday, February 11, 2013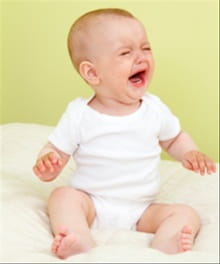 "If those who have passed on before us wore such beautiful crowns in such times of strain and stress, our mouths should always be pouring forth tidal waves of blessing as the Holy Spirit has His way in these human bodies of ours and produces in us an eternal work: For our light affliction, which is but for a moment, is working for us a far more exceeding and eternal weight of glory (2 Corinthians 4:17)." Brenda Poinsett
Dear Intercessors,
It is not easy to be thankful in every circumstance. But when we choose to thank God in the midst of difficulty, it defeats the forces of darkness in the spiritual realm. When we thank God for every gift He has given us even when things are hard, the enemy loses the battle against us. He is stopped in his tracks when we come to God with a thankful heart.
There is a way of looking at life from the standpoint of eternity. I am not saying that this is easy or that we ignore the great tragedies of life. The reality of eternal life and eternal glory that far exceeds this life is a priceless treasure. Our afflictions are working for us a far more exceeding and eternal weight of glory.
Learn to be thankful for every blessing from God in your life.
It is of great significance to Him if in the midst of great trials, we can be thankful in every circumstance. I wrote this chapter just two miles from Ephesus. The Apostle Paul wrote to this Church and said in Ephesians 1:16, "I have not stopped giving thanks for you, remembering you in my prayers."
Paul knew the power of a thankful life. He was thankful in good times and bad. He knew that God was conforming him to His image through every trial he faced, if he handled it correctly. He knew that a heart overflowing with thanksgiving could turn any situation around for good. He wrote in Colossians 2:6-7, "So then, just as you received Christ Jesus as LORD, continue to live in him, rooted and built up in him, strengthened in the faith as you were taught, and overflowing with thanksgiving."
Paul knew how to be thankful even while in a dark prison!
When traveling throughout Turkey we passed a prison that brought me to thoughts of Paul. His life is a testimony to all of us, showing how a person can be thankful even in the midst of very dark circumstances. Paul was able to use even a prison experience for God's glory. He wrote several books of the New Testament in the midst of a dark, depressing prison cell. He turned that experience into an eternal weight of glory. As we traveled for hours through the land of Paul's missionary journeys, I was reminded that perhaps the greatest blessing of his life which has impacted several generations of Christians were his writings written from a dark prison cell.
Often we fail to view our circumstance through the eyes of thanksgiving.
While in the Cappadocian region of Turkey, I had the privilege of visiting an underground city. Can you imagine a city underground? This was a place where the first-century Christians had to hide in underground caves to protect themselves from those above ground who were waiting to kill them. I was deeply impressed concerning their hardship as I went deeper, down into the dark caves of this underground city. It was depressing with gloomy rock tunnels and rooms where at times you would have to stoop and walk through damp and dingy hallways. The early Christians suffered much for their faith. We read in Hebrews 11:37-39a:
"They were stoned; they were sawed in two; they were put to death by the sword. They went about in sheepskins and goatskins, destitute, persecuted and mistreated—the world was not worthy of them. They wandered in deserts and mountains, and in caves and holes in the ground. These were all commended for their faith."
Have something to say about this article? Leave your comment via Facebook below!
advertise with us
Example: "Gen 1:1" "John 3" "Moses" "trust"
Advanced Search
Listen to Your Favorite Pastors