The Revelation of Intercession
Debbie Przybylski, Intercessors Arise
Friday, March 01, 2013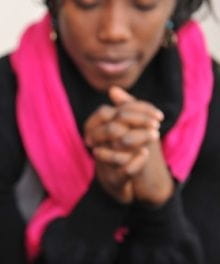 There is a majesty to intercession. God has chosen intercession as the primary means in which He releases His power now and forever. Jesus operated in the principle of intercession when He created the earth by speaking the Word to the Father (Genesis 1). He releases His power now and will rule the nations forever in partnership with His people through intercession.
• Intercession causes us to internalize God's Word and changes us.
• Intercession unites our heart to people and places we pray for.
• Intercession renews our hope and faith.
• Intercession imparts life (John 6:63).
• Intercession makes a long-term impact beyond this age (Rev. 5:8, 8:1-6).
• Intercession humbles us.
• Intercession changes the spiritual atmosphere of cities and nations.
• Intercession causes multiple blessings to return to the intercessor (Luke 6:38).
The enemy will do everything he can to stop and hinder you in prayer. He will lie and tell you that it's not that important. He will tell you it's too hard or God does not answer. He will bring obstacles, telephone calls, busyness, anything to keep you from this all-important ministry. He trembles when we pray because he knows the majesty, mystery, and power of prayer. He knows how swiftly it damages and thwarts all his evil plans.
We just had two huge snowstorms here in Kansas City. It was a beautiful winter wonderland, but it put a total stop to everything in the city. Jobs, stores, schools, and everything else closed down for a couple of days, and then a few days later we had another storm with everything shutting down again. I am sitting at home right now with huge banks of snow everywhere outside our house. One of our trees snapped off large branches due to the heavy snow. But snow plows made a way where there was no way down the street and throughout the city. We are now able to drive right through the path to wherever we want to go.
The enemy puts storms in our path, and tries to shut down and block our way to victory. He hinders our progress in any way possible. But if we are faithful in prayer and intercession, God answers our prayer and makes a path for us right through the storm. Just as that snow plow clears a path through the snow, God is able to bring breakthrough right in the midst of the battle. When we are consistent in intercession, we can even enjoy the storm (as I right now enjoy this beautiful snow), because God answers and brings us the victory. He even uses the enemy's attacks for our benefit.
Jesus, Himself, was the greatest intercessor and right now lives to make intercession for us. He is our greatest example. Let us never forget the high priority Jesus put on intercession. He is looking for intercessors who will stand in the gap for others. Will you make a new commitment today to this call to prayer and intercession?
Watch this power video called INTERCESSION
I recently published 4 books on prayer and intercession and am giving a 20% discount on each book. They are designed to motivate and ignite the fire of prayer and intercession in your personal prayer life as well as help you to train others in prayer - See the links to find a description of each one and how to purchase them, and be sure to use this discount code in checkout for each book and send this to your friends.
• Breakthrough Prayer: Praying God's Truth, Destroying Enemy Lies
Have something to say about this article? Leave your comment via Facebook below!
advertise with us
Example: "Gen 1:1" "John 3" "Moses" "trust"
Advanced Search
Listen to Your Favorite Pastors