When Prayer Doesn't 'Work'
Philip A. Gunther
Thursday, July 01, 2004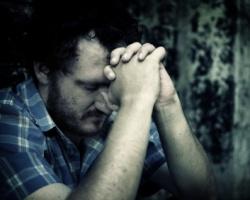 "Why, God, do you turn a deaf ear?" Psalms 88:13; Message Bible
The Question We All Have Asked
Years ago my optometrist diagnosed a troubling ailment in my eyes. My tear glands were only producing a fraction of the moisture needed to keep my eyes healthy and free from irritation and infection. Since that diagnosis I have literally suffered non-stop symptoms of dry eyes including severe eye aches, infections and loss of clear vision. Today I carry an ocular lubricant with me at all times; this is the 'grease' for my eyes.
I share these things with you not to get your sympathy but to tell you that for ten years I have been praying to our good Lord to heal me of this ailment. For ten years I have been on my knees asking God to restore health to my eyes. I have fasted, wept and begged God to remove this 'thorn' in my flesh. I have wrestled with the question: "Does prayer really 'work'?"
Whether it's a struggle with health, relationships, finances or sin, all of us, I would wager, have experienced what we conclude to be 'unanswered prayer'. Sometimes our struggle has reached a point where we wonder whether Miguel de Cervantes, the author of Don Quixote, didn't have it right when he wrote: "A leap over the hedge is better than good men's prayers. "
The Saddest Prayer
There is nestled in the center of the Old Testament book of Psalms what I would call the saddest prayer I have ever read. Amongst uplifting and encouraging psalms, we have this desperate appeal to God for help. From what we can gather, the writer of this psalm is experiencing an illness that has rendered him near death. Some Bible scholars believe the psalmist is battling leprosy - an infectious disease that attacks the skin, nerves and muscles. It mercilessly wastes away a person's body. We know that leprosy in the Ancient Near East was incurable and resulted in a person becoming an outcast: destitute and treated as wholly unclean. The psalmist writes how his affliction has been with him since youth, has left him near death and set apart, repulsive to others. He cries out to God, "Why, O Lord, do you reject me and hide your face from me?"
The writer of Psalms 88 wrestled with the question of whether or not prayer 'worked.' He wonders whether he is like the dead, who are not remembered. Perhaps the most unsettling aspect of the psalm is its ending. Virtually all the psalms close with the writer praising God and rejoicing in His goodness and faithfulness. Psalm 88, however, ends with the refrain: "darkness is my closest friend". And yet, the psalmist turns to God as his only hope; he says, "In the morning my prayer comes before you." Why? The Bible tells stories of righteous individuals whose prayers didn't seem to 'work'. David fasted and pleaded with God for the life of his sick son, but the little child died (2 Samuel 12). Job cried out to God in the midst of his suffering; he said, "1 cry out to you, O God, but you do not answer..." (Job 30:20). The Apostle Paul asked the Lord three times to remove the thorn in his flesh and yet it remained with him (2 Corinthians 12). Jesus Himself asked for the sacrifice of the cross to be taken from Him and it was not (Luke 22:42). These were not rebels or idolaters or ungodly people - these were the righteous. In Jesus' case, the very Son of God. How then do we respond to the counsel of James who writes, "The prayer of a righteous [person] is powerful and effective (James 5:16)?" What do we do with Jesus' promise: "Therefore 1 tell you, whatever you may ask for in prayer, believe that you have received it and it will be yours (Mark 11:42)?"
Have something to say about this article? Leave your comment via Facebook below!
advertise with us
Example: "Gen 1:1" "John 3" "Moses" "trust"
Advanced Search
Listen to Your Favorite Pastors