A News Anchor's Perspective on "The Passion of the Christ"
Jody Dean, Dallas/Ft. Worth anchor, CBS News
Monday, January 26, 2004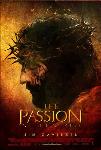 There have been tons of e-mails and forwards floating around recently from those who have had the privilege of seeing Mel Gibson's <i>The Passion Of The Christ</i> prior to its actual release. I thought I'd give you my reaction after seeing it last [week.]
The screening was on the first night of "Elevate!" a weekend-long seminar for young people at Prestonwood Baptist Church in Plano. There were about 2,000 people there, and the movie was shown after several speakers had taken the podium. It started around 9:00 and finished around 11:00...about two hours in length. Frankly, I lost complete track of time - so I can't be sure.
I want you to know that I started in broadcasting when I was 13-years-old. I have been in the business of writing, performing, production, and broadcasting for a long time. I have been a part of movies, radio, television, stage and other productions - so I know how things are done. I know about soundtracks and special effects and make-up and screenplays. I think I have seen just about every kind of movie or TV show ever made - from extremely inspirational to extremely gory.  I read a lot - and have covered stories and scenes that still make me wince. I also have a vivid imagination, and have the ability to picture things as they must have happened - or to anticipate things as they will be portrayed. I have also seen an enormous amount of footage from Gibson's film, so I thought I knew what was coming.
But there is nothing in my existence - nothing I could have read, seen, heard, thought, or known - that could have prepared me for what I saw on screen last night.
This is not a movie that anyone will "like". I don't think it's a movie anyone will "love". It certainly doesn't "entertain". There isn't even the sense that one has just watched a movie. What it is…anexperience - on a level of primary emotion that is scarcely comprehensible. Every shred of human preconception or predisposition is utterly stripped away. No one will eat popcorn during this film. Some may not eat for days after they've seen it. Quite honestly, I wanted to vomit. It hits that hard.
I can see why some people are worried about how the film portrays the Jews. They should be worried. No, it's not anti-Semitic. What it is, is entirely shattering. There are no "winners". No one comes off looking "good" - except Jesus. Even His own mother hesitates. As depicted, the Jewish leaders of Jesus' day merely do what any of us would have done - and still do. They protected their perceived "place" - their sense of safety and security, and the satisfaction of their own "rightness". But everyone falters. Caiphus judges. Peter denies. Judas betrays. Simon the Cyrene balks. Mark runs away. Pilate equivocates. The crowd mocks. The soldiers laugh. Longinus still stabs with his pilus. The centurion still carries out his orders. And as Jesus fixes them all with a glance, they still turn away. The Jews, the Romans, Jesus' friends - they all fall. Everyone, except the Principal Figure. Heaven sheds a single, mighty tear - and as blood and water spew from His side, the complacency of all creation is eternally shattered. 
Recently on Spiritual Life
Have something to say about this article? Leave your comment via Facebook below!
advertise with us
Example: "Gen 1:1" "John 3" "Moses" "trust"
Advanced Search
Listen to Your Favorite Pastors