Are You a Married Mom, Solo Parent?
Carla Anne Coroy, Author
Tuesday, April 02, 2013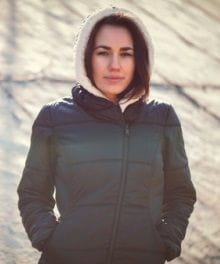 Adapted from: Married Mom, Solo Parent by Carla Anne Coroy (2011). Kregel Publications, Grand Rapids, MI. www.kregel.com. Used with Permission.
I had dreamed about a happy family, a clean house, a warm and inviting meal with me and the father of my children in that picture. In the midst of my husband's doctoral degree pursuit and all that entailed, his job, his volunteering in church, and his excessive computer-gaming habits, I realized that if I wanted a photo of that happy family, we'd have to fake a pose and snap the picture quickly. This was not the happily-ever-after I had planned on. I was raising my kids alone even though I was married. I was a solo parent.
A What?
A solo parent is someone who is raising children and running a home and family alone. I am primarily writing to the married woman who solo parents. Her husband might be working away from home or putting in exceptionally long hours; he might be captured by the lure of hobbies and interests that eat up his time, addicted to any number of things that impede his ability to be a good husband and father, or hindered by health issues that keep him from assisting his wife in the everyday running of their home and family. She feels fully responsible for how the house and yard are maintained, how the kids are raised, the spiritual well-being of the family, how well the kids do in school, and the family finances—no matter how well or how poorly that is going. She feels like the buck will stop with her for any emergencies, and often all failures as well. She carries a heavy load and falls into bed by herself at the end of the day, exhausted.
My story will be different from yours. Each solo parent has a unique set of circumstances. Your struggles will be different from mine. Every generation has had its share of married solo parents. Yet somewhere along the line, we've forgotten how it is done: how a woman with a husband does the job of raising her kids when he is not around.
Perhaps you are the wife of:
A man in the military
A busy doctor or lawyer
An executive, traveling businessman, or workaholic
Someone who works two jobs to provide for you and your children
Someone serving time in prison
A man with alcohol, drug, gambling, pornography, computer, or online-gaming addictions
A pastor or ministry worker
A man with a chronic or terminal health condition
I may not have mentioned your particular situation, but you know if you are a solo parent. Though everyone's story and situation is different, every solo parent carries a heavy load.
I have carried that load.
Difficult Questions
I've lived this life and have learned a lot the hard way. This challenge has become my passion.
What Is a Solo Parent?
During my years as a solo parent, I've had some hard-to-answer questions.
Questions like:
How do I find time to spend with God?
Would it be easier if I left my husband?
What do I do when my kids are suffering physically, mentally, emotionally, or spiritually because of my husband's absence or lack of involvement?
How can I love my husband when I feel like a doormat or his servant and nanny?
Is it okay to meet my sexual needs without my husband or outside my marriage if he is never around or available?
How can I teach my kids about godly marriage relationships if they never see one in our own home?
Is it okay to pray for my husband to die so that I can respectably marry a different man to be a dad to my kids?
Maybe you've been too afraid to ask these questions out loud. Perhaps this is the first time you've seen your feelings put into words.
Have something to say about this article? Leave your comment via Facebook below!
advertise with us
Example: "Gen 1:1" "John 3" "Moses" "trust"
Advanced Search
Listen to Your Favorite Pastors