Are You a Married Mom, Solo Parent?
Carla Anne Coroy, Author
Tuesday, April 02, 2013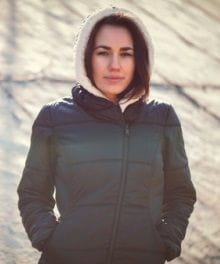 The Benefits
Being a solo parent definitely has its benefits. I loved making decisions without having to wait for Trent to agree with me. I could make plans without checking with him first like my girlfriends all had to with their hubbies. There was no one to tell what I had spent money on because I took care of it all. I could arrange the furniture and yard just as I liked because Trent was never there to give his opinion. If I was going out to eat, I had two choices: some kids place or anywhere my heart desired. I could watch chick flicks and cry when I watched them. My girlfriends could come over and even have a sleepover. It was just like college days, except for the diapers we changed while we chatted, the larger-size clothing, and the kids who woke up before we were done talking.
I loved that I had full influence on the kids—until I heard them yelling my words at each other.
I loved that I could make whatever my heart desired for dinner—until I got sick of the leftovers all week.
I loved that I could wear my favorite sloppy clothes and not have to look nice for anyone—until I missed the compliments.
As solo parents, we have a lot to deal with on a constant basis. Sometimes we adapt so well, however, that we're really not sure we'd want anything different. Yet when the house is quiet, the kids are asleep, and we're left alone to our thoughts, watching our dreams collide with reality, we realize...this is not what I signed up for.
The Challenge
Solo parenting was not my dream life. I'm sure it's not yours, either. Like it or not, though, this is the challenge that faces some of us.
The Challenge
for the married solo parent is to be
a woman whose heart seeks after God;
a wife who honors her husband and teaches her children to do likewise;
a mother who teaches her children how to
seek after God, honor him, obey him, and love him in all things
while practically caring for their needs,
all the while leaving room in the family for her husband to be
the man, husband, and father God created him to be.
To run from this challenge is to refuse to see the wonderful purpose God himself has chosen you for.
I believe God created you and me. It is remarkable to me—completely incomprehensible—how intricate and delicately balanced our bodies are. Add to that a brain that somehow houses our thoughts, controls impulses to our body, and communicates with it without our having to first think the thoughts. And how does our brain communicate emotion to our souls? Wow! I believe that there is one true God who created each of us beautifully and for a purpose.
Each of us has many different purposes for different seasons of our lives. For the solo parent, God has planned a very special purpose...one that he chose us for. That's why grabbing hold of this challenge and making it your own is so important.
You may be saying to yourself, "Isn't that what every Christian mother should be doing?"
Absolutely! The difference is that for a solo parent the reasons for being that kind of woman, wife, and parent are different from those of a mom with an involved dad. When fully engaged parents rely too much on the other spouse to get the job done, at least there is a backup. The solo parent has no backup; no one's available to step in when she's having a bad day. The emotions and overloaded to-do list also make rising to this challenge that much more difficult.
If you believe in the Lord Jesus Christ and have chosen to spend your life becoming more like him and choosing to obey him in all things, you have at your disposal all you need to succeed. "By his divine power, God has given us everything we need for living a godly life. We have received all of this by coming to know him, the one who called us to himself by means of his marvelous glory and excellence" (2 Peter 1:3). God promises in the Bible that "He who began a good work in you will perfect it until the day of Christ Jesus" (Philippians 1:6). That means that God is working in you to make this perfect by the end. It doesn't have to be perfect today or tomorrow...but he is working in you and me, that we might become the kind of mom, wife, mother, friend, and godly woman that he intends, and he's not going to stop until he gets it just right!
Carla Anne Coroy is a gifted teacher and communicator who shares her life, her mistakes, her passions, and her faith through speaking, writing, and mentoring. She serves as a staff writer for Mentoring Moments for Christian Women, and is a regular speaker and blogger. She and her husband, Trent, homeschool their four children. Find out more at www.carlaanne.com
Publication date: April 2, 2013
Have something to say about this article? Leave your comment via Facebook below!
advertise with us
Example: "Gen 1:1" "John 3" "Moses" "trust"
Advanced Search
Listen to Your Favorite Pastors