Jane Austen's Advice: Choose the Right Man and Live Happily Ever After
Rebecca Hagelin, Author
Thursday, April 19, 2012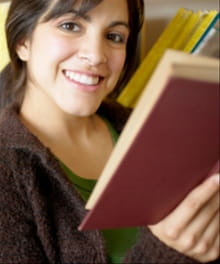 Culture Challenge of the Week: Finding a Good Man
Call it the lament of the young, single woman: there are no good men left. Or if there are, where are they? And how can a young woman pursue a healthy, marriage-minded relationship in a singles culture of casual sex and perpetual adolescence?
In her new book, The Jane Austen Guide to Happily Ever After (Regnery Publishing, 2012), Elizabeth Kantor provides some answers. She writes, "Of course it's no secret that modern mating rituals have gone badly wrong." And indeed they have: the number of cohabitating couples has doubled in the past 20 years, and the marriage rate has dropped precipitously. Many singles find themselves on a path to lifelong singlehood, not necessarily by choice. And even within relationships, time-honored ideals---like fidelity—increasingly fall by the wayside. (A recent Match.com survey found that only 62 percent of men believe that sexual fidelity is a "must have" in a relationship. In comparison, 80 percent of women say fidelity is a must for a successful relationship.)
Happily Ever After offers a thought-provoking, encouraging, and often witty take on what's wrong with today's dating patterns. Even better, Kantor draws on the wisdom and insights of Jane Austen's heroines to mark out a confident path for young women who want a good man and a relationship that will deliver a lifetime of happiness — and love — in marriage.
Kantor asks, "What is it that Jane Austen heroines do (that we're not doing) that makes really satisfying happy endings possible for them, and not so likely for us?"
The author's interpretation of Jane Austen — whose old, romantic novels became modern box office hits -- suggests a model for young women who want lasting, happy relationships. Modern-day Jane Austen "heroines" should cultivate "true elegance" instead of "hotness," demand love without humiliation, develop competence about men, respect their own female psychology, and take relationships seriously.
How to Save Your Family: Share Happily Ever After
Today's singles often seem clueless about what makes a relationship work or even what they should hope it will include. And for women, it's even more confusing. Feminist thought urges women to plan their futures with a single-minded career focus, leaving little room for men, marriage, and children. Young women may fall into the trap of pursuing personal autonomy and career success with little thought about relationships, marriage, and family — until they find themselves lonely and alone.
Kantor resists the notion that a Jane Austen-style approach to relationships requires "a life of pre-feminist misery and oppression." But she stresses that it's reasonable for women to "spend significant intellectual and emotional capital on our relationships — but in the right way, not the wrong way."
Have something to say about this article? Leave your comment via Facebook below!
advertise with us
Example: "Gen 1:1" "John 3" "Moses" "trust"
Advanced Search
Listen to Your Favorite Pastors