I Can't Get No Satisfaction!
Laura Petherbridge, TheSmartStepmom.com
Friday, November 23, 2012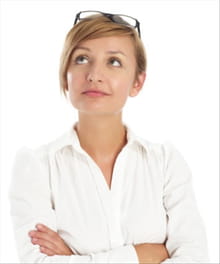 In 1971 rocker Mick Jagger bellowed the familiar lyrics, "I Can't Get No Satisfaction." You've got to give him credit; he's attempting every way possible to find what he's looking for. "I try, and I try, and I try," yet the poor guy can't seem to find gratification anywhere.
On a similar quest for fulfillment we find the biblical King, Solomon, as he roars, "Meaningless! Meaningless! Utterly meaningless! Everything is meaningless!" (Ecclesiastes 1:1-2)
Utilizing material possessions, information, creativity, money, and sex, Mick and Solomon strive to find satisfaction. But, they both come up—empty!
Could their anxiety be a result of looking for peace in the wrong places? Where does a person find satisfaction in a world that's so restless?
Psalms 63:5 proclaims, "You, God, satisfy me more than the richest of foods. I will praise you with songs of joy."
But, is that realistic in today's world? Can God really meet my needs as well as a piece Ghirardelli chocolate, a sexual encounter, or a new red convertible?
Since God formed us, He alone understands how we are wired. He knows what we crave, and how we try to fill that empty spot with things other than him. Consider this:
I will be satisfied when:
1. My worth rests in knowing and believing I am the beloved.
I spent the first 10 years of my Christian life trying to earn God's love. The attempt was exhausting and no matter how many rungs I climbed, I kept falling off the ladder. The enemy of my soul was always faithful to whisper, "you aren't very good at this Christian thing, you'd be wise to give it up." And I almost did.
Fortunately, I serve a God who relentlessly wooed me with His zealous, unconditional love. He continuously called out to me, "You are precious and honored in my sight, Laura, and I love you" Isaiah 43:4(NIV).
My whole world changed when I embraced this as truth, and with it came a freedom and peace beyond human description. The satisfaction I so desperately sought came in knowing not who I am, but whose I am.
2. The things that matter to God, matter to me.
I grew up believing God was aloof, distant and detached. I assumed he enjoyed being intimidating and was eager to zap me when I failed!! Nothing could be further from the truth. God cares. The compassion of the Almighty is demonstrated by the fact that He counts our tears. "You keep track of all my sorrows. You have collected all my tears in your bottle" Psalms 56:8 (NLT).
When I begin to weep over the issues that concern God, and I rejoice over the things that make Him smile those things become my driving passion. Knowing why I was placed here on earth produces peace.
In every life situation God's goal is to make us like Christ. Jesus was deeply affected and compassionate toward lost, wounded, broken, and abandoned people. I find peace when my heart is undivided, and seeks to live like Christ.
My life has contentment and meaning when I am busy doing the work of my Father. "I have glorified You on earth, having accomplished the work which You have given me to do" John 17:4 (NAS).
3. My heart is humble
Have something to say about this article? Leave your comment via Facebook below!
advertise with us
Example: "Gen 1:1" "John 3" "Moses" "trust"
Advanced Search
Listen to Your Favorite Pastors