Regardless of Your Age, Your Job Isn't Finished Yet
Missy Buchanan
Thursday, March 03, 2011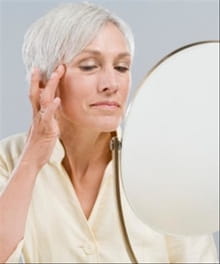 Editor's Note: The following is an interview with Missy Buchanan, author of Don't Write My Obituary Just Yet: Inspiring Faith Stories for Older Adults (Upper Room Books).
In a recent interview with Christianity Today, Billy Graham answered questions about aging and what advice he would give to others growing older. Graham said that despite your age, you are still living because you have a job to do. He later offered words of wisdom to the children who are caring for their aging parents, urging them to be patient and try to understand what their parents are going through. These are the same sentiments expressed by Missy Buchanan, a leading expert and advocate for senior adults.
Even when age creeps up on the body and mind, and life changes from what it once was, is it still possible to have a purpose in life? When it is no longer possible to venture out and do the things you once loved, can you still find a reason to look forward to each day? Author Missy Buchanan believes that you can. Buchanan wants to encourage older adults to find their purpose, share their stories, and make an impact on those around them.
Q: What made you decide to start ministering to and writing books for older adults?
MB: Well, as a middle-aged adult, I never had any intention of becoming an author of books for older adults. But because of the journey that my own aging parents were on, I realized how they had become disconnected from their church as their lives changed. They started off as active older adults and then that circle got smaller as they had more needs and physical limitations. As I would visit them at their retirement community, I would also see so many others that were just like them. They needed spiritual encouragement. And so that's why I got started. The first book began as a project just for my own parents. I wrote devotions and kept them in a loose-leaf notebook. But others started asking for them and things just spiraled from there.
Q: What do you think children need to know about their aging parents?
MB: What I realized personally was that I had been so caught up in my parents' physical needs that I had neglected their spiritual needs. They were no longer connected to their church, at least in regular worship attendance, and that had been such a huge part of their lives. I almost made that mistake of just totally missing that, and that was the point where I began to write. I looked and there were other books written about older adults but not very many that were written to them and for them. So the first thing I would tell their children is to pay attention not only to their physical needs but also to their spiritual needs.
Q: What is your opinion about role reversal with children and their aging parents?
MB: I hear the whole idea of role reversal where the older parent becomes a child and the grown children become the parent, and I understand what they are talking about because my own parents became more dependent on me. But I think that when we refer to it as a role reversal, and we begin to think of our aging parents as children, we strip away their dignity. We rob them of respect and we overlook the fact that they are not children. They have had a lifetime of experiences that a child has not had. And I think that is an important difference that grown children need to think about and pay attention to. It's more of a role shift in responsibilities and not a role reversal. I know how much it hurts an aging parent to feel like they are being treated like a baby or like a child.
Q: Other than aging adults, who else has benefited from your writing?
Have something to say about this article? Leave your comment via Facebook below!
advertise with us
Example: "Gen 1:1" "John 3" "Moses" "trust"
Advanced Search
Listen to Your Favorite Pastors