When God Pulls You from the Pit
Cindi McMenamin, Author
Tuesday, August 30, 2011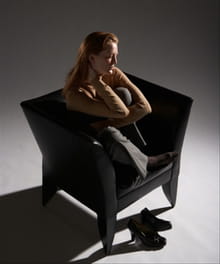 If you've ever been in the pit, I don't have to tell you what it's like. The sense of hopelessness or utter despair can be so powerful it's easy to believe there's no way out.
Whether it be from the pain of rejection, the sting of betrayal, loneliness in your marriage, the ache of an addiction, or even the loss of a job or dream, we can begin sinking down into a dark, slimy pit and before long we're wondering if we'll ever be able to crawl back out.
But no pit is impenetrable to a God who specializes in pulling people from the slimiest of pits.
Lynn remembers her experience in the pit, when all she was concerned about, day in and day out, was where she was going to get her next "fix." Her drug addiction consumed her thoughts, dictated her actions, and became an end in itself.
But her destructive craving dried up the day it was replaced with a new desire. A strong desire. A desperate desire – for Jesus.
On her knees in her bedroom one Sunday night, Lynn cried out to God, surrendering to Him her life, her will, her desires.
"I got on my knees, looked up to God and said to Him 'I am ready to surrender my life over to you. I can no longer live this life that I am seeking. Please, God, forgive me for all my sins and make my heart pure tonight.'"
God in Heaven heard her cry for help, pulled her out of her pit, and placed her on solid ground.
"I can't express how much my life has changed since then," Lynn says today. "I am much happier, more lovable to others around me, and so much stronger."
The 35-year-old single mother can honestly say today that all she wants now is God – Him alone. Through her desire for change and her cry for mercy, God put a new song in her heart.
Maybe your pit is not drug addiction, but maybe it feels just as powerful. Maybe it's a destructive relationship that is keeping you down, or a lifestyle that is keeping you from glorifying God, or repeated disappointments that seem unbearable. Most of the time those of us who struggle with feeling like we're in the pit, already have a relationship with God, but we're struggling to live victoriously. And we're wondering, at times, if God cares to deliver us one more time.
David the Psalmist, had a close relationship with God. Yet he wrote many songs of crying out to God for deliverance – not only from physical struggles (like a king who sought to kill him) but from spiritual and emotional struggles as well.
Listen to David as he talked of his pit-deliverance in Psalm 40: 1-3:
"I waited patiently for the LORD; he turned to me and heard my cry.
He lifted me out of the slimy pit,
out of the mud and mire;
He set my feet on a rock
and gave me a firm place to stand.
He put a new song in my mouth,
a hymn of praise to our God.
Have something to say about this article? Leave your comment via Facebook below!
advertise with us
Example: "Gen 1:1" "John 3" "Moses" "trust"
Advanced Search
Listen to Your Favorite Pastors