When God Pulls You from the Pit
Cindi McMenamin, Author
Tuesday, August 30, 2011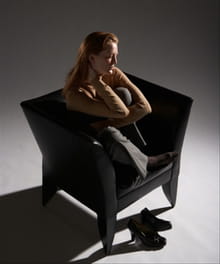 Many will see and fear
and put their trust in the LORD."
I love how God's response to David was simply that He "heard" David's cry. We don't read about God giving David a lecture for getting into his slimy pit in the first place. Nor do we read about certain conditions God laid out before pulling David out of the pit. God also didn't require that David prove himself or at least prove that he was serious this time about really wanting out. We only read that after David waited for God and cried out for help, God heard him, lifted him out of the mud and mire, set his feet firmly on solid ground, and gave him a new song of praise.
We can learn three precious truths from David's "pit-deliverance" song: 1) God hears the prayers of the desperate; 2) God is able and willing to lift us out of our pit if we're willing to leave it; and 3) God can give us a new song out of our present suffering.
If God could rescue King David from his slimy pit and Lynn from her destructive addiction, He can certainly rescue you from whatever situation you need to be rescued. And not only can He pull you from the pit if you truly want to get out, He can give you a "new song" which, in David's case, became his testimony that many saw and heard and began trusting the Lord as a result.
What is the slimy pit from which you need God to deliver you? An unhealthy habit? A strong addiction? A destructive mindset? An emotionally-damaging relationship? Those things are difficult to release when we still want to hold onto them tightly. But when we surrender our life, will and desires to God and ask Him to replace our destructive desires with a desperation for Himself, that is a prayer He hears and heeds.
The Bible assures us of the confidence we can have in praying a prayer like that:
"This is the confidence we have in approaching God: that if we ask anything according to his will, he hears us. And if we know that he hears us – whatever we ask – we know that we have what we asked of him." (First John 5:14-15).
What is it that consumes your thoughts, dictates your actions and has become your purpose or god in life? If it's not Christ – and Him alone – my prayer is that it soon will be.
Here is a prayer I have often prayed when I've needed deliverance from my own pit. Use it as your prayer of reflection if you, too, want to desire Him alone:
O Lord, I can walk the depths of the pit alone or I can cry out to You for help and wait for You to deliver me. Why would I want to go it alone? Please take away my unhealthy desires and replace them with a wholesome desire for You alone. May my daily song be that of David's: "You, LORD, are all I want! You are my choice, and you keep me safe. You make my life pleasant, and my future is bright" (Psalm 16:5-6, CEV).
Cindi McMenamin is a national speaker and the author of several books including Women on the Edge, Letting God Meet Your Emotional Needs andWhen Women Walk Alone: A 31-Day Devotional Companion, from which this article is based. For more on her books and speaking ministry or for some of her free resources to strengthen your walk with God, see her website: www.StrengthForTheSoul.com.
Have something to say about this article? Leave your comment via Facebook below!
advertise with us
Example: "Gen 1:1" "John 3" "Moses" "trust"
Advanced Search
Listen to Your Favorite Pastors