When You Feel You've Lost Your Voice
Laura Polk, Author
Thursday, April 11, 2013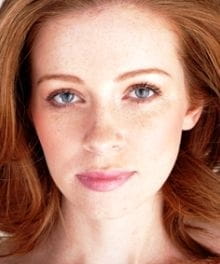 It was one of those bad dreams. The kind that you wake up from and don't know where you are. The kind where the sheets are wrapped so oddly around you that you know you've struggled.
No one could hear me in my dream. Or, more so, I couldn't be heard. I was trying. Screaming, in fact. Yelling for someone to help me. But my voice had stopped working. It was just me, standing there, helpless. The thing I despise most.
Dreams like that can leave me unsettled for days. They have a way of pulling up fears in me that aren't easily left behind. And they remind me that we all have that potential. To lose our voice in our lives.
It happened to me. And, I suspect, to many of you. Over small moments, and tragic happenings, and things that felt out of control in our lives. Maybe it was a loss of some sort: a job, a dream, a loved one. Maybe it was something that broke right before your very eyes: your marriage, a friendship, a goal you'd been working towards.
But, it blindsided you. Left you standing in its wake. Confused, hurt... and speechless.
Life has a way of doing that. It seems lately that more and more of us are left standing in the wake. We are shocked at the things that not only happen in our lives, but in the lives around us. In the lives we live beside, and the ones we watch from our television sets. The world seems very different than we thought it was. Than we thought it would be. And our voices seem too small to matter anymore.
Except that they are the only thing that matters anymore.
Maybe you've lost yourself in the struggle. Things you never expected to experience have become your everyday life, and you don't see an end in sight. Maybe you've pulled into yourself, withdrawn. Not because you don't want to be with others, but because you are not who you use to be, and you're not comfortable with yourself anymore.
But the person you are becoming is a good thing. A God thing.
Maybe it's been painful, and hard, and sometimes humiliating. It's been your worst nightmare, and your worst fear, and you've seen the worst side of yourself in this battle. But, it's still a good thing.
Because in the end, on the other side, He has reshaped you to be who He had in mind, instead of who you had in mind. You are more compassionate about things for which He needed your compassion. You are more aware of things that He needed your help in. You've begun to notice people that He needs you to see.
Your voice has changed. Matured.
And you're tired of being silent.
When someone speaks up, things change. That's where it begins. And there's no more important time in our lives, in our very history, to use our voice. As parents. As women. As Christians.
So, how do you get a move on with moving on? How do you restretch those vocals and prepare to share your voice again?
Mourn Your Loss
Whatever it was, it matters. And it's ok when you are sad about what happened. You don't need to feel bad for feeling bad. You just need to let yourself feel it. To mourn it. So that you can let it go freely, and set yourself free by handing it over to God.
Fight the Fear
Fear of using your voice in your life is the enemy's plan. He loves to leave you stranded at that crossroads, looking left and right, and fearing what will come next. But, even what you have gone through can be useful to God. In fact, He will never let you go through something difficult that He won't turn around and give you opportunities to use. Don't let fear keep you from taking the next step.
Evaluate
Give some deep consideration to what has just happened in your life. Sometimes we don't know why things happened, but we can see how they will mold us for the better in the end. Has this situation given you a new perspective? A heart for others? A yearning to draw closer to God?
Have something to say about this article? Leave your comment via Facebook below!
advertise with us
Example: "Gen 1:1" "John 3" "Moses" "trust"
Advanced Search
Listen to Your Favorite Pastors