Wisdom vs. Law: Approaching the Proverbs 31 Woman
Wendy Alsup, Author
Thursday, May 09, 2013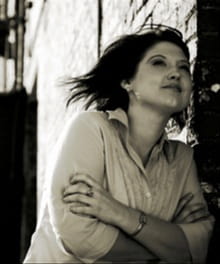 "These are my words that I spoke to you while I was still with you, that everything written about me in the Law of Moses and the Prophets and the Psalms must be fulfilled." Then he opened their minds to understand the Scriptures, and said to them, "Thus it is written, that the Christ should suffer and on the third day rise from the dead, and that repentance and forgiveness of sins should be proclaimed in his name to all nations, beginning from Jerusalem."
Note that the climax of whatever specific things Jesus told them about Himself through the Law, the Prophets, and the Psalms is that Christ should suffer and rise again and that "repentance and forgiveness of sins should be proclaimed in His name" in all places. This is the culmination of the message of the Old Testament.
We are about to wade into some of the hardest passages for women in Scripture, starting with Proverbs 31 We must understand what Jesus means in Luke 24 and use this good news to navigate how we apply Scripture and avail ourselves of its instructions.
Proverbs is the wisdom literature. Solomon was the wisest man to live. Yet even Solomon, who wrote much wisdom on raising children and finding a virtuous wife, did not excel at either. The author of the wisdom literature couldn't keep his own advice. But Christ did.
And because of him you are in Christ Jesus, who became to us wisdom from God, righteousness and sanctification and redemption (1 Corinthians 1:30).
Christ is the personification of the wisdom of God. He is the righteousness of God. He redeems us, and He sanctifies us. This is the incredible news of the gospel—in Christ there is no condemnation. Just as we bear no condemnation as we wear His robe of righteousness, we bear no condemnation because we are in Him, and He is our wisdom.
As we read through the wisdom literature of Proverbs 31:1-35 think of Jesus becoming for you this wisdom of God. Make no mistake—Proverbs 31 contains great wisdom! It is great advice from on high. It is wonderful counsel. And it is fulfilled in the Wonderful Counselor. Do not be indicted by the ways your life does not fit Proverbs 31 Maybe it is an impossible passage for you because of your life circumstances. Your children cannot rise up and call you blessed if God has not given you children, right? The heart of your husband cannot safely trust in you if God has not brought a husband into your life. Or maybe you have a husband and children, but the gulf between the virtuous wife of Proverbs 31 and your reality threatens to swallow you up in hopelessness. Please do not go to that dark place.
In Christ, this wisdom of Proverbs is not just possible, it is already your status in heaven. This is wisdom from God, and it is not here to taunt you. Inspire you? Yes! Give you insight as the Holy Spirit brings these passages to mind in specific situations in your life? Yes. But not to frustrate you or condemn you. Guilt and condemnation are lousy motivators. Instead, Christ has become for us the fulfillment of this wisdom from God, and He then empowers us to live wisely.
Have something to say about this article? Leave your comment via Facebook below!
advertise with us
Example: "Gen 1:1" "John 3" "Moses" "trust"
Advanced Search
Listen to Your Favorite Pastors