Wisdom vs. Law: Approaching the Proverbs 31 Woman
Wendy Alsup, Author
Thursday, May 09, 2013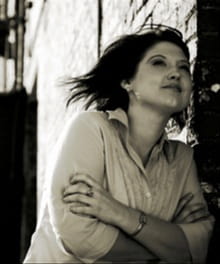 Furthermore, wisdom is not law. Christians often confuse wisdom and law, Proverbs and the Ten Commandments. But there is an obvious difference. There are no opposite laws or opposite commandments! Yet we are all familiar with opposite proverbs. Look before you leap, but he who hesitates is lost. For a Biblical example, consider Proverbs 26:4-5.
Answer not a fool according to his folly,
lest you be like him yourself.
Answer a fool according to his folly,
lest he be wise in his own eyes.
Wisdom is not law, and wisdom is only wise when applied correctly in the right situations. We cannot read Proverbs the same as the Ten Commandments, yet in the fight against ignoring Scripture, we sometimes fear situational wisdom. The result is often silly, one-dimensional applications.
The answer to our fears of moral relativism is to apply wisdom in ways that are actually wise through the indwelling Holy Spirit. Paul exhorts us in Galatians 5:16 to "walk by the Spirit," which literally means to "keep in step with the Spirit." It is this pressing into God via the Spirit that equips us to apply wisdom in wise ways without fear of moral relativism. It equips us to distinguish principle from application and to know what application God has for us as opposed to what He has for some other person in a different situation.
However, many believers are suspicious of the Holy Spirit. At times, I think I would rather have spent three years with Jesus in person as Peter did than twenty years indwelt by the Spirit. Yet, if we compare Peter after his years in Jesus' presence with Peter after time with the Holy Spirit, we see clearly, as Jesus Himself says, that it was better for Peter, resulting in greater growth and maturity in his life, that the Spirit indwell him than he continue to sit in person at Jesus' feet. It is a profound truth.
Nevertheless, I tell you the truth: it is to your advantage that I go away, for if I do not go away, the Helper will not come to you. But if I go, I will send him to you. And when he comes, he will convict the world concerning sin and righteousness and judgment …When the Spirit of truth comes, he will guide you into all the truth (John 16:7-13).
In the context of, first, the difference in wisdom and law, second, God's wisdom fulfilled in us through Christ, and third, the profound influence and power of the Holy Spirit in us, we look at Proverbs 31.
Excerpt taken from The Gospel Centered Woman by Wendy Alsup. Copyright 2013.
Wendy Alsup is a wife, mom, and former math teacher. She is the author of The Gospel Centered Woman: Understanding Biblical Womanhood through Lens of the Gospel, Practical Theology for Women: How Knowing God Makes a Difference in Our Daily Lives, and By His Wounds You Are Healed: How the Message of Ephesians Transforms a Woman's Identity.
Publication date: May 9, 2013
Have something to say about this article? Leave your comment via Facebook below!
advertise with us
Example: "Gen 1:1" "John 3" "Moses" "trust"
Advanced Search
Listen to Your Favorite Pastors