Be "Shrewd as a Serpent" When Making Important Purchases
Steve Diggs, No Debt No Sweat! Financial Seminar Ministry
Tuesday, January 24, 2006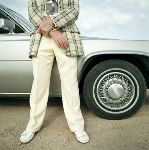 Let the Buyer Beware
Cars are a big part of most of our lives. For many of us they are the third biggest expenditure behind our homes and kids. In the No Debt No Sweat! Christian Money Management Seminar we spend a lot of time learning how to buy and pay for cars the right way.
Am I saying that all car salesmen are evil? No. As a matter of fact, I have friends in the car sales business who are honest and trustworthy. One of these was an Elder in our church, Neil Chaffin. Neil has been in the car business for over thirty years. I have bought from him, and would recommend him to my friends. He is a dedicated Christian man who is willing to tell the truth to his own hurt. Over the years he has built a career based on trust and confidence.
But, unfortunately, not all salesmen are like Neil. They work in a high-pressure business, and are usually paid a commission that is based on their sales. The competition is tough. Taking moral shortcuts can be easily rationalized, and is sometimes encouraged by management. Atmospheres like this are breeding grounds for deceitfulness and greed.
Smart Money says, according to the Better Business Bureau, franchised car dealers receive vastly more complaints than other businesses. In a recent year, there were more than 17,000 auto dealer complaints.
A Word of Advice From Jesus
I don't want to over-spiritualize what I have to say about car buying, however a comment from Jesus comes to mind as I write this. As He prepared his apostles to go out into the world, one of the Master's admonitions was, "Behold, I send you as sheep in the midst of wolves; therefore be shrewd as serpents, and innocent as doves." (Matthew 10:16 NASV)
This short comment of Jesus' has served me well for much of my business life. It reminds me that not everyone can be trusted. I need to keep my guard up and not believe everything I'm told. Sometimes a little skepticism is a good thing. Christians should not be ignorant and gullible people. We need to ask hard questions and drive fair deals.

But, as Jesus also reminds us, we must be as "innocent as doves." I know there is the temptation to "fight fire with fire." But, as Christians, we need to avoid the urge to become cynical and dishonest ourselves. As a believer, my goal is to deal honestly, yet at the same time remain a good steward of my money. So, whether you're buying a car, a house, or making a purchase on a smaller scale, don't be afraid to use your God-given wisdom to make informed decisions.

Next time: 11 Tricks and Tips of the Car Business

________________________________________________
Steve Diggs presents the No Debt No Sweat! Christian Money Management Seminar at churches and other venues nationwide. Visit Steve on the Web at  www.stevediggs.com or call 615-834-3063. The author of several books, today Steve serves as a minister for the Antioch Church of Christ in Nashville. For 25 years he was President of the Franklin Group, Inc. Steve and Bonnie have four children whom they have home schooled. The family lives in Brentwood, Tennessee.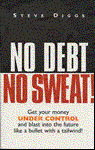 A complete financial compendium, 19 chapters
• What you can do today to get out of debt and kill the Debt Monster
• A,B,C's of handling your money God's way
• How to save, invest, and retire wisely
• How mutual funds work
• How to stop fighting over money
• What to teach your kids about money
• Learn how home & car buying, college financing and insurance work.
• How to develop a budget that works -- forever!
• Features simple charts, graphs, and easy-to-use forms.
Click here to learn more or to order.


Have something to say about this article? Leave your comment via Facebook below!
advertise with us
Example: "Gen 1:1" "John 3" "Moses" "trust"
Advanced Search
Listen to Your Favorite Pastors