Can I Achieve Success Without Being Greedy?
Steven K. Scott, Author
Friday, March 31, 2006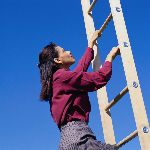 How to overcome greed.
How can we remove greed once we've been affected by it?
Develop a trust-based relationship with God. In Proverbs 3:5-6 Solomon writes, "Trust in the LORD with all your heart and do not lean on your own understanding. In all your ways acknowledge Him, and He will make your paths straight." Notice he doesn't say trust in a religion or a church. His focus is on God and a trust-based relationship with Him. Solomon tells us that if we acknowledge God in everything we do— before we do it and as we do it—then he promises that God himself will direct our paths. God will never direct a person in a path of greed, because greed is an attribute that is contrary to God's loving and generous nature. It is impossible to acknowledge God in all your ways and walk down a highway of greed at the same time.
Set your focus on giving generously to others in need. In Proverbs 21:26, Solomon says, "The righteous gives and spares not." Generosity is both the vaccine and the antidote to greed. The fastest way to eliminate greed from your life is to make a concentrated effort to give to others. You don't have to wait until you're rich to become generous. You can be generous with your time, your kindness, your words of encouragement, your labor, and whatever money or material possessions you have. Rick Warren, the author of The Purpose Driven Life, when asked what he was doing with the millions of dollars in royalties he was receiving from the sales of his book, said the first thing he did was to pay back the twenty years of wages his church had paid him. He and his wife were "reverse tithers," meaning they were keeping 10 percent for themselves and giving 90 percent of the royalties to a charity they established to meet the needs of others throughout the world. But his giving began long before his megasuccessful book. His next statement was what impressed me the most. He said that when he first became the pastor of his church, he and his wife agreed that they would give 10 percent of their income to the needs of others, and that every year they would increase their charitable giving by an extra percentage point. After ten years, they were giving 20 percent of their income to charity, and after twenty years they were giving 30 percent. And that was on a church pastor's salary, before his book took off.
Stop chasing riches. In Proverbs 23:7, Solomon tells us, "As a man thinks in his heart, so is he." If your thoughts and emotions are focused on getting rich, then you will become infected by greed. Instead, let your thoughts focus on achievement and on generously meeting the genuine needs of others.
Don't Be Fooled by the Nature of Greed
A friend of mine once told me a tragic story from his childhood. His mother took him to a traveling circus that had come to town. He recalled how a snake trainer stepped into a cage with a giant python. As he had done many times before, the trainer stood motionless as the python began to wrap himself around his body. Then, to everybody's horror, the snake began to constrict. The trainer's facial expression told the crowd that something was terribly wrong. He couldn't scream, because the air was being squeezed out of his lungs. Then the crowd heard his bones beginning to crack. By the time other trainers had moved into the cage, the trainer was dead. My friend asked me, "Do you know what mistake the snake trainer made?" When I shook my head no, he said, "He thought he had tamed the snake. But you cannot change the snake's nature."
The same is true with greed. We think that we can control a little greed in our lives, but we can't. We can't take the greed out of greed. Let it gain a little foothold in our life, and it will ultimately steal your life—either figuratively or literally.


---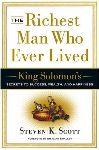 Reprinted from The Richest Man Who Ever Lived. Copyright © 2006 by Steven K. Scott. Used by permission of Waterbrook Press, Colorado Springs, CO. All rights reserved.

Steven K. Scott co-founded The American Telecast Corporation based in Philadelphia and its group of consumer goods companies. He is the best-selling author of Mentored by a Millionaire, A Millionaire's Notebook, and Simple Steps to Impossible Dreams.


Have something to say about this article? Leave your comment via Facebook below!
advertise with us
Example: "Gen 1:1" "John 3" "Moses" "trust"
Advanced Search
Listen to Your Favorite Pastors