Does God Care How Much We Give?
Francis Chan, Author, Crazy Love
Thursday, October 13, 2011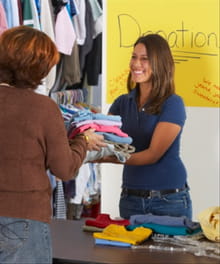 Jesus said, "Whoever does the will of my Father in heaven is my brother and sister and mother" (Matthew 12:50). Do you believe that? Do you live like you believe it?
After hearing this truth preached, a guy at my church donated his house to the church and moved in with his parents. He told me that he will have a better house in heaven, and that it doesn't really matter where he lives during this lifetime. He is living like he believes.
Dream a little about what that might look like for you. Perhaps you start a movement called Aspiring to the Median, where people commit to living at or below the median U.S. income ($46,000 in 2006) and giving the rest away. Is it intimidating to think about giving radically and liberally?
I want to share a story with you. Anyone who has ever taken God at His word when He says, "Test me in this…and see if I will not…pour out so much blessing that you will not have room enough for it" (Malachi 3:10) probably has a similar tale.
A friend was faithfully giving 20 percent of his income to God, and suddenly his income dropped drastically. He knew he had to decide whether he should continue to give in a way that proved he trusted God. It wouldn't have been wrong to lower his giving to 10 percent. But my friend chose instead to increase his giving to 30 percent, despite the income reduction.
You can probably guess how the story ends. God blessed his faith and gave him more than enough, more than he needed. My friend got to experience God's provision firsthand.
When it's hard and you are doubtful, give more. Or, as Deuteronomy says, "Give liberally and be ungrudging when you do so, for on this account the Lord your God will bless you in all your work and in all that you undertake" (15:10).
Maybe you have already made sacrifices. If so, you have seen that in some ways it gets easier, doesn't it? You have witnessed the benefits of giving and are blessed because of it. But it gets harder, too. The temptation to level off increases with each passing year. Pride tells you that you've sacrificed more than others. Fear tells you it's time to worry about the future. Friends say you've given enough, that it's someone else's turn now.
But Jesus says to keep on and you will see more of God. Do we really believe that "it ought to be the business of every day to prepare for our final day"?12
When Jesus sent out His twelve disciples (Luke 9:3), He told them to "take nothing for the journey—no staff, no bag, no bread, no money, no extra tunic." Why do you suppose He said this? Why not let them run home and grab a few supplies? Why not allow them to bring some money along just in case?
Jesus was forcing His disciples to trust Him. God would have to come through for them because they had nothing else to fall back on.
This place of trust isn't a comfortable place to be; in fact, it flies in the face of everything we've been taught about proper planning. We like finding refuge in what we already have rather than in what we hope God will provide. But when Christ says to count the cost of following Him, it means we must surrender everything. It means being willing to go without an extra tunic or a place to sleep at night, and sometimes without knowing where we are going.
God wants us to trust Him with abandon. He wants to show us how He works and cares for us. He wants to be our refuge.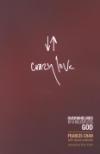 Copyright © 2008 Francis Chan from the book Crazy Love: Overwhelmed By a Relentless God published by David C. Cook; May 2008; $13.99 US; 978-1-4347-6851-3
Francis Chan is pastor of Cornerstone Church in Simi Valley, California. He is also the president of Eternity Bible College and sits on the Board of Directors of Children's Hunger Fund and World Impact. Francis spends much of his time speaking to students around the country, committed to teaching directly from the Bible. His passion is to see the Church display a much deeper love for Jesus. Francis, his wife, Lisa, and their four children live in California.
Have something to say about this article? Leave your comment via Facebook below!
advertise with us
Example: "Gen 1:1" "John 3" "Moses" "trust"
Advanced Search
Listen to Your Favorite Pastors