Eight Things To Do With a Tax Refund
Mary Hunt

Debt-Proof Living

2012

4 Apr

COMMENTS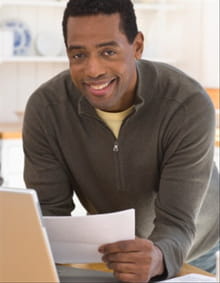 It's easy to see a tax refund as some kind of gift from the universe. It's not. It is a chunk of your annual income you should have been getting all along in your regular paychecks. Plan now for how you'll manage it, or your refund could easily evaporate.

1. Treat it like a paycheck. Give away 10 percent, save 10 percent and put the rest into your household account. This would be especially advisable if you are having trouble keeping up with your current financial obligations.

2. Stash it. Put it in your Contingency Fund or Freedom Account. Don't think twice. Just get it into the bank quickly before you are tempted to pick out a new TV or book a vacation trip abroad. Money in the bank lets you back away from the "edge" in ways that buying more stuff cannot.

3. Open a Roth IRA. Talk with your bank or go to Vanguard.com to discover your options. Provided your Contingency Fund (a pool of money you keep in a safe place for serious emergencies) is well-funded and you are not drowning in credit-card debt, this may be the perfect opportunity for you to boost your retirement funding.

4. Reduce credit-card debt. You can send any amount at any time to your credit-card account. Sending a great big unscheduled payment could be the jumpstart you need to become debt-free. Determine that you will stop using that card and keep paying extra until it's at $0.

5. Replace a monster. It might be time to replace that energy-guzzling refrigerator or furnace. Having the funds in hand to pay cash will put you in a beautiful position to negotiate a great deal.

6. Pump it into your car. Get the routine maintenance or repairs on your car that you've been avoiding. Preventive maintenance is almost always cheaper than repairs.

7. Build a stockpile. Set this money aside to be used weekly at the grocery store to stock up on "Best Deals." Carefully peruse the ads, and then match sale items with manufacturer coupons to get rock-bottom prices.

8. Invest in you. What do you need: a trip to the dentist; a couple of hours with a good therapist; a day at the spa? If that renews your joy, it might be the best money you've ever spent.
Originally posted April 16, 2010.

©Copyright 2010 Mary Hunt. Everyday Cheapskate is a Registered Trademark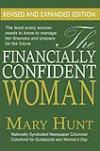 Check out Mary's recently released revised and expanded edition of The Financially Confident Woman (DPL Press, 2008).
Debt-Proof Living was founded in 1992 by Mary Hunt. What began as a newsletter to encourage and empower people to break free from the bondage of consumer debt has grown into a huge community of ordinary people who have achieved remarkable success in their quest to effectively manage their money and stay out of debt. Today, "Debt-Proof Living" is read by close to 100,000 cheapskates. Click here to subscribe. Also, you can receive Mary's free daily e-mail "Everyday Cheapskate" by signing up at EverydayCheapskate.com.