Young Professionals Urged to Transform the Culture
Rodney Hays, Baptist Press
Thursday, January 29, 2004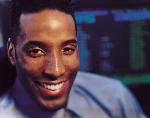 abortion, helping the poor and honesty.
Secondly, Huckabee said, Christians should "serve compassionately" to get ahead in the culture war.
"Jesus did not come to be served, but He came to serve," Huckabee told the group.
The former pastor said when he first made the decision to go into
politics some friends questioned the decision, believing the only true callings were as a pastor, song leader or missionary. Everything else, he said, was considered secular work -- not a calling.
"Where did that nonsense come from?" Huckabee asked. "Folks, you don't have to get a paycheck from a church in order to follow Jesus Christ. Your calling is not necessarily fulfilled by some title in front of your name like reverend. God calls people to be stock brokers, playwrights and teachers."
The important thing to remember is that in order to truly serve God
effectively no matter what one's life profession is, he or she must be willing to sacrifice some comfort.
Instead of focusing on making more money or making a name, Huckabee said Christians should "determine the most important thing in your life is to sacrifice your comfort, so that somehow God can use your life to touch someone else for eternity."
Ralph Reed echoed Huckabee's encouragement to use God's calling to
serve. As a political strategist and one of the architects of the
religious right movement in American politics, Reed told the group that behind a decision to follow Christ and whom to marry, deciding what to do as a career is probably the biggest decision a person will make.
"The Bible talks about doing the good works that we have been prepared in advanced for," Reed said. "You weren't just prepared for salvation...you were prepared for good works that you were uniquely designed for here on earth."
He shared three basic principles to enable young Christians to find
that calling and live it out, the first of which is to focus on a
calling, not a career. He said the idea of an emphasis on career was foreign to the nation's forefathers and alien to American culture until World War II. As example, Reed cited former President Ronald Reagan.
"This is somebody who decided as a profession to be an actor," Reed
said, "but as a calling he believed that his life was devoted to ending communism."
Have something to say about this article? Leave your comment via Facebook below!
advertise with us
Example: "Gen 1:1" "John 3" "Moses" "trust"
Advanced Search
Listen to Your Favorite Pastors