Young Professionals Urged to Transform the Culture
Rodney Hays, Baptist Press
Thursday, January 29, 2004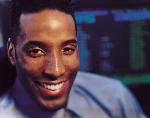 Secondly, Reed said, a Christian should be focused on a testimony, not a title. He told of the Apostle Paul calling himself the chief of sinners and yet God had shown him mercy so that he could lead others to Christ. Paul wasn't concerned with his title of apostle nearly as much as he was concerned with the testimony he left behind, Reed said.
He encouraged the young professionals, thirdly, to focus on
significance and not success.
"If you reach the very top of your profession or your career but you don't have spiritual significance," Reed said, "you'll find it
ultimately unsatisfying and unfulfilling."
Reed said if Christians will focus on these principles, "we will not only find fulfillment for ourselves in Christ, but we will be able to share His love and His grace with more people than we can ever imagine."
Nationally known radio personality Janet Parshall, who identified
herself as "your embedded [culture] war correspondent from Babylon, "shared her testimony about how she became a Christian, met her husband and came to host her Washington D.C.-based program.
Parshall encouraged the audience to support politicians who hold
Christian values and to become more involved in politics personally.
She said if the logic behind the separation of politics and religion were true, then Christians wouldn't get involved in business, education or entertainment.
"We would be involved in nothing," Parshall said. "We would sit in our pews on Sunday morning, and we would sit there in absolute isolation."
Parshall said Christians should listen to the culture, read newspapers, and talk to people with opposing views, asking them why they believe what they believe. "Ask them to explain their apologetics," Parshall said.
She also said Christians should have compassion on the culture. "Don't hate those with different views. Pray for them. Share with them. Love them. And, ultimately, stand up for Jesus Christ in the world."
The reaction of at least one Elevate registrant reflected the impact planners had envisioned for the conference.
Sarah Dewey, a 23-year-old nanny from Conroe, Texas, near Houston, said she heard the message of involvement in a new way that challenged her.
Voting was about as involved in politics as she has been, but she now wants to impact the culture by becoming more involved in the political process, saying it's "scary" when young people don't know the beliefs of the people who make the nation's decisions.
"I don't want my kids to grow up in a place where laws have been made and I didn't change them when I had a chance," Dewey said.


Rodney Hays is a freelance writer and member of Prestonwood Baptist
Church.
© 2004 Baptist Press. All Rights Reserved.  Used with Permission.



Have something to say about this article? Leave your comment via Facebook below!
advertise with us
Example: "Gen 1:1" "John 3" "Moses" "trust"
Advanced Search
Listen to Your Favorite Pastors