5 Ways for a Mom to Get Some Rest
Kendra Fletcher
Friday, May 09, 2014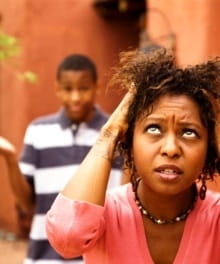 Guess what? It's May, and for many of us that means it's time to kick back. I also realize that quite a lot of our readers are just about to start their school years, and even more are working year-round. Guess what? It's still time to kick back!
If you are a passionate, driven, serious homeschooler, you may very well recognize your inability to take some time off and put your feet up for a day or longer. We feel so much pressure doing this job, don't we?
As a homeschooling mom who has perhaps gone before you, may I gently implore you to take some time off? It may be just a few minutes, an hour with a good book, or a weekend alone to take a breath and think, but time off from the 24/7 demands of homeschooling is essential to your physical health, the health of your marriage, and the health of your family as a whole.
I am not the only one who is encouraging you to do so; God commanded a day of rest and indeed, took one himself during that matchless week of creation. Rest, quiet, a change of pace, and time to regain focus and see the forest for the trees are good choices.
Easier said than done, particularly with little people in your home? Here are some ideas to get you thinking:
1. If you're a morning person, plan an extra ten minutes in your routine to pour yourself a cup of whatever-you-like and do something that requires no thought or work. Read a magazine. Take a bubble bath. Watch some television. Stretch. Knit. Whatever works for you.
2. If you're a night person, all of the above applies but at the end of the day. Whatever works for you.
3. Don't forget where our true rest and peace come from. Whether part of your morning routine or your bedtime routine, there is nothing that will refresh you like the Word of God. It doesn't matter how you go about it, how long it is, how much you read, what you read, or who knows it. Whatever works for you.
4. Take a nap. Even a child who has dropped his nap may be coerced into a sleepy afternoon if Mom is cuddled up next to him, rubbing his back. Put some restful music on and pull up the covers. Whatever works for you.
5. Stop. Hang up the dish towel, leave the clothes in the dryer, walk over the crumbs on the floor, and stop. Whatever works for you.
The truth is, you will never be on top of it all. I can remember when I had four children under 6 years old and feeling very much like I was drowning. In addition to homeschooling the older ones and being pregnant with a fifth, I was maintaining my voice studio and spent several afternoons teaching voice students in my home. One of my students was a homeschooling mom herself who had graduated a few of her students already, and when I told her I felt as if I could never stay on top of everything and that the work never ended she said: "It won't ever end. You'll never be on top of it. That's just the way it is."
Wow. Not really what my type A personality wanted to hear, but I have reminded myself of her words often, even when I've given up extra activities on my plate, such as my voice studio. Even as I sit in my comfy chair in my bedroom tonight writing this, I can see the neat piles of sorted laundry and the bags slated to go to the thrift store. I know the family room floor needs to be vacuumed and the girls' sheets need to be changed. It never ends, and that's just the way it is.
So, given that reality, you must do whatever works for you to gain some rest. We all have different life situations, so there is no right or wrong way to go about this. You may need to take small rests every evening that allow you to wake up refreshed and ready to start the next day, or you may have the opportunity to take a week or more by yourself. I dream of that, but it isn't my reality.
Recently on Encouragement
Have something to say about this article? Leave your comment via Facebook below!
advertise with us
Example: "Gen 1:1" "John 3" "Moses" "trust"
Advanced Search
Listen to Your Favorite Pastors