A Cornucopia of Classical Homeschoolers!
Hal and Melanie Young, The Old Schoolhouse Magazine
Monday, May 23, 2011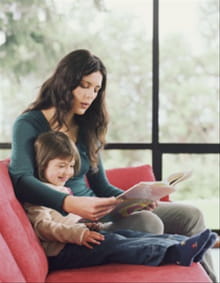 David Farragut was a midshipman when he was made the prize master of a captured British vessel. As he sailed home with his skeleton crew, the British captain escaped, set free his crew, and tried to retake his ship. Farragut led the fight to recapture them and successfully brought the prize to home port. He was 12 years old.1
When we first read stories like that from American history, we wondered why young men seemed so capable and mature in the early days of our country. We wanted our children to have the kind of education our nation's heroes did—a classical education.
We've homeschooled from a classical perspective for seventeen years, long before most of the current books, curricula, or classes were offered. The classical method of education was the traditional way to pass on Western civilization before public schools were redesigned to try and remake children into interchangeable "human resources."
The classical method follows the natural abilities of each stage of childhood: first, facts are learned by memorization; then discussion guides them into a logical understanding; and finally they put it all together to tackle advanced subjects and learn how to defend an argument. This is the classical "trivium" of grammar, logic, and rhetoric. The subject matter is the great books of Western civilization, starting with the Bible and stretching from the ancient to modern masters of art, literature, and science.
Kim Tweten follows this approach with her three children, aged 9, 6, and 5.
The classical method has been a great benefit in the home education of our children. It is an orderly method of learning and lends itself to ease in teaching. As we introduce each subject, we are laying firm groundwork for the next level of understanding. For example, each child in our family learns the definition of each part of speech and then learns to identify those parts in sentences. After a bit of rehearsal, they are well equipped to begin forming sentences of their own. That sentence practice leads to the basics of paragraph writing, where you build a paragraph around a topic using supporting sentences. The transition to writing stories, papers, and book reports has been natural.
We see this same pattern of understanding in each of the subjects our children study. Once a firm foundation with the basics in each subject is established, there is a natural flow toward application and interrogation of those basic facts. Through this process our children see that understanding things from the bottom up will provide them with the tools to explore and understand anything they encounter!
The method is flexible and varies from family to family, so we asked several mothers to share what it looks like in their homeschools. Jennifer Kittell found it was a practical solution to her questions about homeschooling her children, aged 6, 4, and 1.
Our journey schooling with classical education started the day I said to the kids, "Hurry up and finish your work so we can get to work!" As soon as that sentence exited my mouth I knew how silly it sounded. Why did they have workbooks to teach them what life was going to teach them? Now we use workbooks and textbooks sparingly and just use a scope and sequence to guide me. Our lives are much happier, less time constraining, and a lot more educational!
Kellyann Walker has three young children, aged 7, 5, and almost 2. She is looking forward to the systematic teaching that classical education will bring to her homeschool.
We began the research process of what homeschooling would entail while we were pregnant with our first child. I came across The Well-Trained Mind by Jessie Wise and Susan Wise Bauer, and the book just spoke to me. After reading the beginning section, I told my husband that I thought the classical style was what we were looking for. The classical style stems from living books and lots of them.
Recently on Encouragement
Have something to say about this article? Leave your comment via Facebook below!
advertise with us
Example: "Gen 1:1" "John 3" "Moses" "trust"
Advanced Search
Listen to Your Favorite Pastors