A Great Time to Be a Husband, Parent, and a Dad
Dan Liberto, President and Co-Founder of Generation With A Name, LLC
Friday, June 15, 2012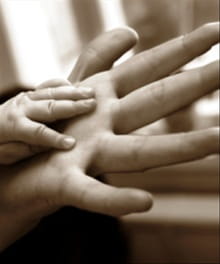 Editor's Note: This article originally appeared in the Fall 2011 issue of The Old Schoolhouse® Magazine, the trade magazine for homeschool families. Read the magazine free at www.TOSMagazine.comor read it on the go and download the free apps at www.TOSApps.com to read the magazine on your mobile devices.
As I write this note, the paraphrased words of Mordecai in the fourth chapter of Esther ring clearly in my mind: Esther 4:14 Seems initially like pretty lofty stuff. But as husbands, parents, and dads, are we not sitting in the same position, overseeing the family's royal crest? Aren't we called to lead our families to the knowledge of Christ? Do we not have the purpose of reflecting to our family and neighbors faith, hope, and most importantly the love of Christ? These are certainly royal objectives, because they are ordained by the King of kings, our Lord Jesus Christ. But do we treat them as royal objectives?
In our nation and in the world, we are experiencing difficult times. But when light is willingly turned off, then there is no option other than darkness. We have willingly, if not purposely, promoted this darkness by limiting the Light of Christ in our daily expression. This daily expression, which is akin to Jesus' words to Luke 9:23, should begin in the home and radiate out from there.
As husbands we have aMalachi 2:13-15 and 1 Peter 3:7 specific to the wife of our youth. We are to guide, protect, and satisfy her emotional and spiritual needs. Marriage is quite possibly the most intense exhibition of the second greatest commandment there is, because it is a true covenant exemplifying the unity of the triune God. The marriage covenant, as exercised in a manner consistent with Ephesians 5, truly reflects a model of love and commitment to a world that has lost its way. Furthermore, we are compelled as Christian husbands to be considerate of our wives and 1 Peter 3:7 There is no better example to an ailing society than a successful marriage forged by sacrifice, commitment, and love for your spouse. Who knows but that we have come to this royal position for such a time as this, to respect and fulfill the commitment to our wedding vows and serve as a shining light to a culture of quickie divorces and prenuptial agreements. There should be no doubt in the eyes of my wife that I love her, just as there is no doubt in my eyes that Jesus Christ loves His Church.
As a parent, I am truly blessed. Jackie and I have three daughters: one adolescent, one quickly approaching adolescence, and one (6-year-old) who thinks she exceeds the older two in both knowledge and authority. Since they are all girls, the nest gets a little crowded at times with all the visiting hormones. Conversely, the owner's manual for boys presents its own set of challenges. At any rate, children in general are a blessing from God.
As parents, Jackie and I are in agreement that we are first and foremost charged with the task of Deuteronomy 4:9-10 the knowledge of God to the next generation, Psalms 78:1-8. As parents, Jackie and I are heirs of the 1 Peter 3:7. Also as parents, we stand steadfast between our children and a broken world that is aggressively making overtures for their hearts and minds.
Recently on Encouragement
Have something to say about this article? Leave your comment via Facebook below!
advertise with us
Example: "Gen 1:1" "John 3" "Moses" "trust"
Advanced Search
Listen to Your Favorite Pastors