Facing Affliction With the Faith of a Mustard Seed
Andrea Newitt, The Old Schoolhouse Magazine
Monday, December 12, 2011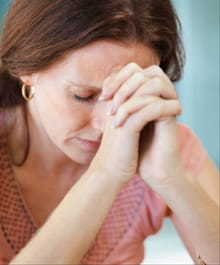 On occasion, our magazine features articles from families who homeschool through especially trying circumstances. These stories touch our hearts and bring tears to our eyes as we read of homeschoolers who face hardship, sometimes hardship upon hardship, yet find strength in the Lord and His Mighty Power in the midst of their struggles. Their tales of woe are filled with disaster—death, disease, and all kinds of distress—but they are also filled with blessing as those fellow homeschoolers "go from strength to strength" (Psalm 84:7), relying on God to meet their needs at the present moment.
Then my moment came.
The details of my particular affliction aren't significant. Scripture assures us that we serve a God of mercy and grace, "the God of all comfort; Who comforteth us in all our tribulation, that we may be able to comfort them which are in any trouble, by the comfort wherewith we ourselves are comforted of God." (2 Corinthians 1:3–4) Years ago, I heard Andy Stanley describe grace as "added strength" and mercy as "a lightened load." Edith Schaeffer shares similar thoughts in her book Affliction as she tells us that each of us has a unique role to play in the ongoing battle between Satan and God, for no two people in all of history have experienced the exact same set of circumstances. She encourages us to love and trust God regardless of our circumstances, whether He removes our affliction or proclaims as He did to Paul, "My grace is sufficient." (2 Corinthians 12:9) Come and hear these other encouraging words that helped me bear my burden as I determined to step out in faith on the path marked out before me, a journey into the realm of illness, which I decidedly did not want to take.
When facing trying times, I think of Aaron and Hur, who held up the hands of Moses while the Israelites battled their enemy (see Exodus 17). I knew I would need support outside of my family in the days to come and called on five close friends to hold me up in prayer. That small, inner circle of support would grow only slightly in the weeks and months ahead.
When I received my initial diagnosis, I was away from my family at a homeschool conference, tending the TOS booth with Deborah Wuehler, her dear daughter Hannah, and our good friend Rebecca. My doctor told me on the phone, "Now, you are going to want to worry, but I don't want you to worry." I took those words as my marching orders for that weekend and beyond, as if they came straight from the mouth of God, Who wants us to be anxious for nothing, to live by faith and not by fear.
Todd Wilson's Familyman Ministries booth was right next to ours; I had the privilege to meet him and sit in on many of his sessions that weekend. Those sessions helped prepare me for the upcoming school year that would have to accommodate many medical appointments. Hearing truth wrapped in humor from a homeschooling dad and spending that first part of my journey laughing with good friends at my side helped me to venture out in faith with an uplifted spirit.
In my Charles Spurgeon devotional, Strengthen My Spirit, the entry from the day before I received that call from my doctor was titled "Growing in Grace." Spurgeon wrote:
There are some of your graces that would never be discovered if it were not for your trials. Do you not know that your faith never looks so grand in summer as it does in winter?. . . Afflictions are often the black foils in which God sets the jewels of His children's graces to make them shine better. . . . God often takes away our comforts and our privileges in order to make us better Christians.
I had assigned some Christian books as summer reading for my two older children and read a couple of the books for my own benefit as well. In The Screwtape Letters by C. S. Lewis, the elder demon Screwtape tells his nephew Wormwood that "the humans live in time but our Enemy [God] destines them to eternity. He therefore, I believe, wants them to attend chiefly to two things, to eternity itself, and to that point of time which they call the Present. For the Present is the point at which time touches eternity." Make the humans "live in the Future," Screwtape counsels Wormwood; "thought about the Future inflames hope and fear. . . . The Future is, of all things, the thing least like eternity."
Recently on Encouragement
Have something to say about this article? Leave your comment via Facebook below!
advertise with us
Example: "Gen 1:1" "John 3" "Moses" "trust"
Advanced Search
Listen to Your Favorite Pastors