Grow Up! Five Ways to Raise our Children in Maturity
Deborah Wuehler, Senior Editor of The Old Schoolhouse
Friday, May 24, 2013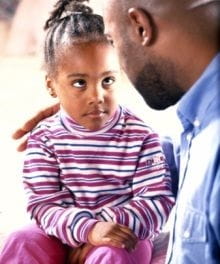 2. Jesus Was Filled With Wisdom
I want the same for my children. If I want my children to be filled with wisdom, then I must be a mother who is filled with wisdom. If I want to raise a son like Solomon, who prayed for wisdom more than riches, then I need to be a Solomon's mother who does the same and prays for wisdom more than any earthly thing. If I want to raise a Joshua or Caleb who didn't listen to the world of disbelief around him, but rather believed in the God of Israel as his Deliverer, then I must be a mother who believes in the God of Israel as my Deliverer. The very spiritual livelihood of our children and our future generations depends on it.
The Word of God and wisdom should be made available to our children even more than food is made available all day long. We should be taking every opportunity to preach the good news of Jesus Christ and the commandments of God to our children. Nothing is more important than to be preachers of the Gospel—right in our own homes. Here is the food we can offer them:
"I am the living bread which came down from heaven: if any man eat of this bread, he shall live forever: and the bread that I will give is my flesh, which I will give for the life of the world" (John 6:51).
"But he answered and said, It is written, Man shall not live by bread alone, but by every word that proceedeth out of the mouth of God" (Matthew 4:4).
"Blessed are they which do hunger and thirst after righteousness: for they shall be filled" (Matthew 5:6).
3. The Grace of God Was Upon Him
The Greek word for grace in Luke 2:40 is charis, which means "God freely extending Himself (His favor, grace), reaching (inclining) to people because He is disposed to bless (be near) them." God freely extended Himself and His favor toward Jesus as He was growing because God the Father wanted to bless and be near Jesus. It is hard to conceive, but God also extends Himself to us and to our children as we grow, because He wants to bless and be near us.
Charis comes "from chairo; graciousness . . . especially the divine influence upon the heart, and its reflection in the life . . . ." (Ibid.) So you see, when our children's hearts are divinely influenced, that influence will be reflected in our children's lives. Who and what they are influenced by is reflected in who they are and what they do. In homeschooling our children, we have the blessing of being able to control or negate the bad influences on our children and thus control what is reflected in their lives. At the same time, we should become the conduits of God's grace as we pour into them a Godly influence that will also be reflected in the way our children mature and grow in Godliness.
4. Jesus Was Subject to His Parents
Jesus obeyed the laws of God. He kept the Fifth Commandment: "You shall honor your father and mother," and He set the example for us all. Should our children obey because it makes life easier for us? No. They should learn obedience so that they can be like Christ.
Do they learn obedience and holiness in a secular setting? Does it come through a Sunday School class? Evidently not, as studies have shown that many children who are raised in evangelical homes and churches but placed in a public school classroom for twelve years leave their faith by the time they leave for college.
Recently on Encouragement
Have something to say about this article? Leave your comment via Facebook below!
advertise with us
Example: "Gen 1:1" "John 3" "Moses" "trust"
Advanced Search
Listen to Your Favorite Pastors