Grow Up! Five Ways to Raise our Children in Maturity
Deborah Wuehler, Senior Editor of The Old Schoolhouse
Friday, May 24, 2013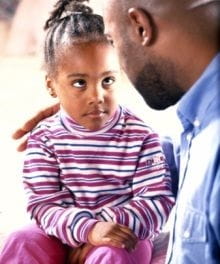 "Wherefore laying aside all malice, and all guile, and hypocrisies, and envies, and all evil speakings, as newborn babes, desire the sincere milk of the word, that ye may grow thereby: If so be ye have tasted that the Lord is gracious" (1 Peter 2:1-2).
"For when for the time ye ought to be teachers, ye have need that one teach you again which be the first principles of the oracles of God; and are become such as have need of milk, and not of strong meat. For every one that useth milk is unskillful in the word of righteousness: for he is a babe. But strong meat belongeth to them that are of full age, even those who by reason of use have their senses exercised to discern both good and evil" (Hebrews 5:12-14).
So, how do we raise children in maturity? The prevailing secular philosophy is to allow children to make their own decisions and control their own environment and leave them to themselves to take charge of their lives. However, "a child left to himself bringeth his mother to shame" (Proverbs 29:15), but a child trained, exhorted, encouraged, disciplined, and discipled brings honor to his parents as he grows in maturity.
I am sitting in a classroom watching as my 18-year-old son leads the college club in which he was elected president. I am feeling that bit of honor right now as I watch him. But I am also looking back over all those years of tears, trials, and tired days and nights, when I wondered if there would ever be a day like this. But as we are obedient to trek on in the hardest of days, struggle through the hardest of nights, wrestle with the hardest of attitudes or trials or learning struggles, and pray through the most difficult battles of the will, we will see the end reward. We will see children that look like Jesus and find that God indeed rewards our obedience and perseverance with His blessing on our children and us as we keep them Home Where They Belong.
Deborah Wuehler is the Senior Editor for TOS, participating author in The Homeschool Minute, wife to Richard, and mom to eight gifts from heaven. She loves digging for buried treasure in the Word, reading, writing, homeschooling, and dark chocolate! You may contact her at senioreditor@TheHomeschoolMagazine.com.
Copyright 2012, used with permission. All rights reserved by author. Originally appeared in the April 2012 issue of The Old Schoolhouse® Magazine, the family education magazine. Read the magazine free at www.TOSMagazine.com or read it on the go and download the free apps at www.TOSApps.com to read the magazine on your mobile devices.
Publication date: May 24, 2013
Recently on Encouragement
Have something to say about this article? Leave your comment via Facebook below!
advertise with us
Example: "Gen 1:1" "John 3" "Moses" "trust"
Advanced Search
Listen to Your Favorite Pastors