Hate of Learning: One Cause and a Possible Remedy
Andrew Pudewa, Institute for Excellence in Writing
Friday, April 26, 2013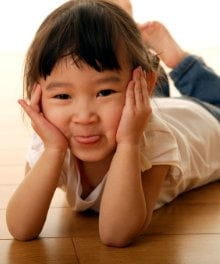 Together, we made a list of people from history who might be interesting to study and put them in chronological order. I created a list of body parts from the encyclopedia. We created a list of somewhat challenging classics to read. Math could be done every day. Her instructions were as follows:
Take the first thing on this list and begin to study it. You are free to study that one thing for as long as you like—five minutes, five hours, five days, or five weeks. You can use the encyclopedia, the Internet, any book in the house, and we'll try to take you to the library whenever you need to go. When you've learned as much as you wish to about that thing, go to the next thing on the list and study that for as long as you like—five minutes, five hours, five days, or five weeks. When you finish the list, we'll make a new one. Every day you must fax me (I put a fax machine in her room!) your time log and two written paragraphs summarizing what you learned during your four hours of study. Within those guidelines, you are free to choose how to use your study time.
And so we began the experiment, which was an earthquake of change in her life. The first thing she realized was that it often took her until 9:00 or 10:00 at night to accomplish four cumulative hours of study.
Her second epiphany was about how she uses her time. A couple weeks into this program, I was out of town and called home to check in with her, and she said to me: "Daddy! I just realized something today!"
"What, sweetheart?" I prompted, delighted with her enthusiasm.
"I realized that I spent an hour and a half—just eating snacks!" Now, I'm sure that her mother could have told her that, but for her to realize it herself was priceless.
While she had many other remarkable insights over time, the most important change was a return to excitement about learning. Over the course of the next two years, she exercised her freedom to pursue her interests and eventually engaged in an extensive study of food, searching the Bible for every reference to food she could find, studying the history of food preservation, writing a paper on how refrigeration changed the course of history, eventually leading to a continuing and in-depth study of nutrition, health, and natural healing.
Yes, there were some bumps in the road, some difficult days where goals were not met (but there always are), and certainly moments of doubt, but the end result, I must say, was gratifying: a motivated, self-directed teenage student who had learned how to use her time well. From "hate of learning" to "love of learning" to scholar—thanks to the grace of God and one missing ingredient; what more could I ask for?
Andrew Pudewa is the director of the Institute for Excellence in Writing (www.excellenceinwriting.com) and a homeschooling father of seven. Presenting throughout North America, he addresses issues relating to teaching, writing, thinking, spelling, and music with clarity and insight, practical experience and humor. He and his beautiful, heroic wife, Robin, currently teach their two youngest children at home in northeastern Oklahoma.
Copyright 2012, used with permission. All rights reserved by author. Originally appeared in the April 2012 issue of The Old Schoolhouse® Magazine, family education magazine. Read the magazine free at www.TOSMagazine.com or read it on the go and download the free apps at www.TOSApps.com to read the magazine on your mobile devices.
Publication date: April 26, 2013
Recently on Encouragement
Have something to say about this article? Leave your comment via Facebook below!
advertise with us
Example: "Gen 1:1" "John 3" "Moses" "trust"
Advanced Search
Listen to Your Favorite Pastors