Inspirational Quotations From Across Time and Cultures
Amelia Harper, The Old Schoolhouse® Magazine
Friday, October 12, 2012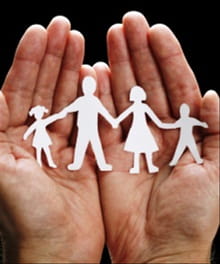 Editor's Note: This article originally appeared in the Summer 2011 issue of The Old Schoolhouse® Magazine, the trade magazine for homeschool families. Read the magazine free at www.TOSMagazine.com or read it on the go and download the free apps at www.TOSApps.com to read the magazine on your Kindle Fire or Apple or Andriod devices.
The following quotations regarding educational approaches may help provide inspiration for you as you continue your homeschool journey. They also may provide support for your position as you face those who prefer the status quo. These quotations have been culled from many different sources, and the original source has been identified wherever possible.
"The mind is not a vessel to be filled, but a fire to be kindled."
Plutarch (46-120), Greek historian and biographer.
"From my grandfather's father, [I learned] to dispense with attendance at public schools, and to enjoy good teachers at home, and to recognize that on such things money should be eagerly spent."
Marcus Aurelius Antoninus (121–180), Roman Emperor and philosopher. Quoted from Meditations Book I.
"I learned most, not from those who taught me but from those who talked with me."
St. Augustine (c. 354–430), theologian and Bishop of Hippo. Quoted from Confessions of St. Augustine.
"All men who have turned out worth anything have had the chief hand in their own education."
Sir Walter Scott (1171–1832), Scottish writer and poet. Quoted from Letters of Sir Walter Scott.
"I am much afraid that the schools will prove the very gates of hell, unless they diligently labour in explaining the Holy Scriptures, and engraving them in the hearts of youth. I advise no one to place his child where the scriptures do not reign paramount. Every institution in which means are not unceasingly occupied with the Word of God must be corrupt."
Martin Luther (1483–1546), German Protestant reformer.
"A house is not a home unless it contains food and fire for the mind as well as the body."
Benjamin Franklin (1706–1790), American inventor and statesman.
"I pay the schoolmaster, but 'tis the schoolboys that educate my son."
Ralph Waldo Emerson (1803–1882), American poet and essayist. Quoted from his Journals.
"The test of every religious, political, or educational system is the man which it forms. If it injures the intelligence, it is bad; if it injures the character, it is vicious; if it injures the conscience, it is criminal."
Henri Frederic Amiel (1821–1881), Swiss philosopher and poet, Quoted from Journal Intime.
"Our school education ignores, in a thousand ways, the rules of healthy development."
Elizabeth Blackwell (1821–1910), first American woman doctor.
"I have not the least doubt that school developed in me nothing but what was evil and left the good untouched."
Edward Grieg (1843–1907), Finnish composer. Quoted in Grieg and His Music by Henry T. Finck.
"I remember that I was never able to get along at school. I was always at the foot of the class."
Thomas Edison (1847–1931), American inventor. Quoted in Matthew Josephson's, Edison: A Biography.
"My schooling not only failed to teach me what it professed to be teaching, but prevented me from being educated to an extent which infuriates me when I think of all I might have learned at home by myself."
Recently on Encouragement
Have something to say about this article? Leave your comment via Facebook below!
advertise with us
Example: "Gen 1:1" "John 3" "Moses" "trust"
Advanced Search
Listen to Your Favorite Pastors