Inspirational Quotations From Across Time and Cultures
Amelia Harper, The Old Schoolhouse® Magazine
Friday, October 12, 2012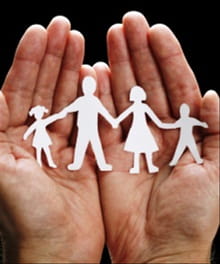 John Updike (1932–2009), American writer and literary critic. Quoted from The Centaur.
"Parents and families are the first and most important teachers. If families teach a love of learning, it can make all the difference in the world to our children."
Richard W. Riley (1933– ), former U.S. Secretary of Education.
"There isn't any known way to bulk-educate; it's all custom work."
John Taylor Gatto (1935– ), Former New York Teacher of the Year and current homeschool proponent.
"Satan hates what God loves and God loves us, Mankind. The basic unit of Mankind is the family, so Satan has targeted the Family, and he has been pretty successful, mostly by using 'good intentions.' I think that 'School' is one of his very clever inventions. As far as I am concerned, schools are for fish."
Douglas Gresham (1945– ), stepson of C. S. Lewis and producer of The Chronicles of Narnia films, quoted in The Old Schoolhouse® Magazine.
"Education begins at home and I applaud the parents who recognize that they—not someone else—must take responsibility to assure that their children are well-educated."
Ernest Istook (1950– ), former U.S. Representative from Texas
"Parents give up their rights when they drop the children off at public school."
Melinda Harmon, Federal District Judge, in decision rendered in 1996. Quoted in None Dare Call It Education by John A. Stormer.
"You will not reap the fruit of individuality in your children if you clone their education."
Marilyn Howshall, from Wisdom's Way of Learning.
"It is capable of exact demonstration that if every party in the State has the right of excluding from the public schools whatever he does not believe to be true, then he that believes most must give way to him that believes least, and then he that believes least must give way to him that believes absolutely nothing, no matter in how small a minority the atheists and the agnostics may be. It is self-evident that on this scheme, the United States system of national popular education will be the most efficient and wide instrument for the propagation of atheism which the world has ever seen."
A. A. Hodge (1823-1886), former chair of systematic theology at Princeton University.
"I am as sure as I am of the fact of Christ's reign that a comprehensive and centralized system of national education separated from religion, will prove the most appalling enginery for the propagation of anti-Christian and atheistic unbelief, and of anti-social, nihilistic ethics, individual, social, and political, which this sin-rent world has ever seen."
A. A. Hodge (1823-1886), former chair of systematic theology at Princeton University.
Amelia Harper is a homeschooling mother of five and a pastor's wife. She is also the author of Literary Lessons from the Lord of the Rings, a complete one-year literature curriculum for secondary-level students. In addition, she is an English tutor and a freelance writer who contributes regularly to newspapers and magazines. For more information, go to www.homescholarbooks.com.
Publication date: October 15, 2012
Recently on Encouragement
Have something to say about this article? Leave your comment via Facebook below!
advertise with us
Example: "Gen 1:1" "John 3" "Moses" "trust"
Advanced Search
Listen to Your Favorite Pastors