Jesus or Homeschooling: Which is the Answer?
Jonathan Lewis, Homeschool Enrichment
Friday, October 15, 2010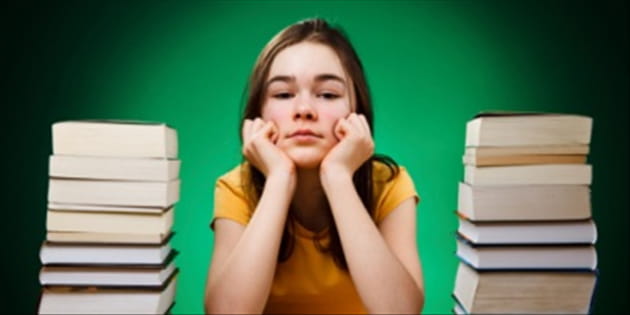 The paradox of the Christian life is that we're supposed to work and labor, yet leave the results to God. Others have observed that we're to work as if it all depends on us, and trust as if it all depends on God. These two perspectives tend to pull against each other, and it can be a constant struggle to maintain the proper balance between them.
There's no excuse for laziness on our part. Unless there's literally nothing we can or should be doing, we can't simply sit back and say, "Well, God will take care of it!" At the same time, we shouldn't work ourselves into a frenzy, forgetting that the results are in God's hands. It's a careful balance. Jesus told us that we needn't worry about our daily provision, yet Paul tells us in 2 Thessalonians 3:10 that if a man won't work, he shouldn't be allowed to eat. Trusting God is mandatory, yet it's not a free pass when we have a legitimate responsibility to fulfill.
Homeschooling is similar. It's absolutely true that Jesus is the answer to our children's sin problem. Yet that doesn't mean that as parents, you needn't fulfill your God-given responsibility to train up your children in the nurture and admonition of the Lord. Your trust must be in God, yet you must do your part. As we have already noted, God's equation for raising the next generation includes you.
Work hard and trust God—those are two sides of the same coin in the Christian life.
The Bottom Line
It is absolutely correct to preach Jesus as the ultimate answer to life's problems. When we do so, we are giving Christ His proper place of preeminence. Yet this demands that we maintain consistency between our words and our actions.
If we piously say that Christ is the answer for our children's lives, and then enroll them in a school that every day tramples His name and His word underfoot, we are at risk of maintaining a dangerous double standard. We must suit our actions to our words. This doesn't mean we transfer our trust from Jesus to homeschooling, but we must be consistent.
The public schools of our nation are secular. By definition, they exclude God and His word. Those who say "Jesus is the answer" would do well to consider the wisdom of sending their children to a place where they will never hear of Him except to hear His name mocked and His word scorned.
We could sum it up this way: a godless form of education is seriously at odds with our elevation of Christ. On the other hand, self-consciously Christian homeschooling is completely consistent.
If we are going to claim Christ as the answer our children need, then let us show them by practical example that we believe what we say. Let us give them an education and upbringing that will point them in the right direction, rather than the wrong direction. If we say that Jesus is important, yet send our children to a school where He is given no importance, let us consider well whether we are paying only lip service to God, rather than living out our convictions in our daily lives.
No form of education is the answer our children need. But while secular, public education excludes any mention of the real answer, as a homeschooling parent, you can exalt Him every day. That's the difference. That's why homeschooling is worth it.
Homeschooling never has been—and never will be—a substitute for Jesus Christ. But homeschooling is worth it because of Jesus—because we love Him, because we desire to honor Him, and because we yearn to point our children to Him.
Jesus is the answer your children need. Point them toward Him today. And then press on in homeschooling so you can continue pointing them toward Him moment by moment, day by day.
Jonathan Lewis, 27, is a homeschool graduate, and glad of it! In 2002, he helped start Home School Enrichment Magazine with his familiy, and now enjoys writing and speaking from his perspective as a homeschool graduate. If you would be interested in having Jonathan speak to your group (or to get in touch with him for any other reason), drop him a note at jonathan@HomeSchoolEnrichment.com. He would love to hear from you!
1http://townhall.com/columnists/SandyRios/2010/07/16/napoleon_and_the_gay_samoans/page/full

This article was originally published in the Sep/Oct 2010 issue of Home School Enrichment Magazine. Request your own FREE sample copy by visiting http://HomeSchoolEnrichment.com
Recently on Encouragement
Have something to say about this article? Leave your comment via Facebook below!
advertise with us
Example: "Gen 1:1" "John 3" "Moses" "trust"
Advanced Search
Listen to Your Favorite Pastors