Writing: You Don't Have to Like It
Andrew Pudewa, Institute for Excellence in Writing
Monday, August 20, 2012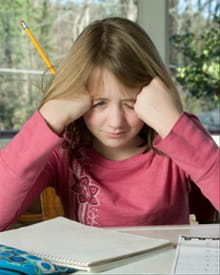 Without burdening you with too many details, I can affirm that these four objectives do work, not only to improve basic composition skills but also to improve attitude and enthusiasm about writing. The application in the homeschool should be somewhat self-evident: make the assignments clear, and give reasons for rewriting (checklists, models, and rubrics will provide this); work with source materials (references, stories, articles) in the content areas (history, science, religion) for retelling and summarizing; do more writing by making it a priority; and focus on process over product. This is what I've been preaching to the homeschool world for more than a decade, and it's finally good to see a couple of Ph.D.s concur! However, if we go further back in history, even more light falls on the question of how to develop basic skills.
Authors Jack London, Somerset Maugham, Benjamin Franklin (and others) used methods of imitation, essentially rewriting previously existing works in an attempt to understand the techniques and internalize the subtleties of various writers. Recently, a college student asked me what I would recommend she do to improve her writing ability. I responded with the suggestion that she choose several of her favorite authors and write a few pages trying to imitate each—their descriptive capabilities, their use of dialogue, or their sentence structure and word use. Somewhat surprised, she informed me that my suggestion was exactly the opposite of what her teachers say: "Never imitate anyone or else you won't develop your own style . . . ." However, we have only to look to another discipline, say music or dance, and we realize that it is in building a repertoire and imitating the techniques of the masters that we gain a foundation of basic skills, which ultimately enable originality and creativity. And going way, way back in history, we find the Progymnasmata, the ancient exercises of Quintilian and his forerunners, which also stressed the retelling of fables, concise summarizing, and the elaboration of existing ideas as the building blocks of rhetorical skill.
So, in short, I am certain that if instruction in English composition is sound, i.e., based on a more traditional approach of learning to articulate ideas (rather than focusing on self-expression, creativity, and originality), students will not only learn to write better, but they also will find it less overwhelming and frustrating and will benefit from the ironic by-product of increased creativity. Honestly, students don't really have to like the process of writing; they just have to learn to do it well. And in so doing, they may ultimately come to enjoy having completed something of quality while preparing themselves to rise to positions of influence and leadership in the future.
Andrew Pudewa is the director of the Institute for Excellence in Writing and a homeschooling father of seven. Presenting throughout North America, he addresses issues relating to teaching, writing, thinking, spelling, and music with clarity and insight, practical experience and humor. He and his beautiful, heroic wife, Robin, currently teach their two youngest children at home in northeastern Oklahoma.
Publication date: August 20, 2012
Recently on Encouragement
Have something to say about this article? Leave your comment via Facebook below!
advertise with us
Example: "Gen 1:1" "John 3" "Moses" "trust"
Advanced Search
Listen to Your Favorite Pastors