Four Ways to Honor Teens and Teach Them to Honor Others
Drs. Gary and Greg Smalley
Friday, October 28, 2011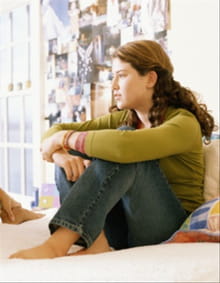 We want our teens to strive towards God-honoring behavior in their lives, and one way to do this is to demonstrate honor through our relationships with them. Part of teaching teens to develop honorable characters is through how we honor them in our parent-child relationship. We can strengthen this element of our relationships with them by first, placing your teen in a highly respected position. Secondly, we need to view our teens as priceless treasures. Third, we need to recognize that to help teenagers develop honor, they must see us demonstrate this trait in our lives. Fourth, we need replace judgment with curiosity in our relationships with our teens. Let's consider each of these methods in detail.
1. Place your teenager in a highly respected position.
One time when I (Greg) was in junior high, Mom and Dad made a simple decision that would have a far greater impact on me than they realized at the time. They decided that Dad would take me along to a conference of professional athletes at which he was speaking. At one point in our time there, while we were walking through the hotel, a football landed nearby. When I turned around, my jaw dropped, and I almost fell over. Standing in front of me was my favorite football star, number 80 for the Seattle Seahawks, Steve Largent (who was later inducted into the NFL Hall of Fame.)
It was like a fantasy come true. And as if that weren't exciting enough, Steve then talked and played catch with me for about an hour. Finally, to top off the perfect day, Steve gave me an autographed picture. Before I went to bed that night, I vowed to wear the number 80 if I ever got to play organized football.
Dad taking me with him to the conference and introducing me to all the players was an act of honor. He was placing me—literally, in this case—in a highly respected position. Hearing my name coming from Dad's lips when meeting Steve Largent and others communicated that he thought enough of me to use my name with them, and that I was worth their taking the time to meet me.
Early one summer morning a few years later, Mom woke me up at 5:30, just as I had begged her to do. The first day of freshman football practice had arrived, and it was terribly important for me to be first in line to get my equipment. I knew that I was about to be assigned the number that would identify me forever (or at least throughout my high-school football career). I had dreamed about this day for months, because only Steve Largent's number 80 would do. I had to get that number.
Practice started at 7:00 sharp, and I was standing in front of the equipment shed by 6:00. Fortunately, number 80 was still available, and my dream came true. Throughout my high-school days, I would be identified with the hero I had met years before because my mom and dad had chosen to put me in a position of high respect.
2. See your teenager as a priceless treasure.
A second way to communicate honor to our teens is to see and treat each of them as a priceless treasure. We honor God by recognizing that His worth is beyond any price; similarly, we honor our teenagers by considering them to be special gifts God has entrusted to us, as the Scriptures declare.
A story called Johnny Lingo's Eight-Cow Wife, by Patricia McGerr, illustrates the unlimited power of viewing and treating someone as a priceless treasure. Johnny Lingo was a young man who lived on the island of Nurabandi, not far from the island Kiniwata in the South Pacific. Johnny was one of the brightest, strongest, and richest men in the islands, but people shook their heads and smiled about a business deal he had made with a man on Kiniwata.
Have something to say about this article? Leave your comment via Facebook below!
advertise with us
Example: "Gen 1:1" "John 3" "Moses" "trust"
Advanced Search
Listen to Your Favorite Pastors