Four Ways to Honor Teens and Teach Them to Honor Others
Drs. Gary and Greg Smalley
Friday, October 28, 2011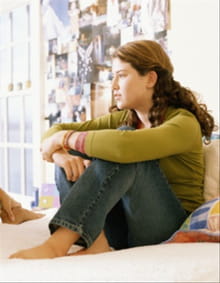 It was customary among the people of these islands for a man to buy his wife from her father, with the price being paid in cows. Two or three cows would buy an "average" wife, and four or five would fetch a highly satisfactory one. Yet for some reason, Johnny had paid the unheard-of price of eight cows for a wife, Sarita, who was unattractive by any standards. As one fellow explained, "It would be kindness to call her plain. She was skinny. She walked with her shoulders hunched and her head ducked. She was scared of her own shadow." Why did Johnny Lingo pay eight cows, especially for such a woman? Everyone figured Sarita's father, Sam Karoo, had taken young Johnny for a ride, and that's why the islanders smiled whenever they discussed the deal.
Patricia McGerr finally met Johnny for herself and got the chance to ask about his eight-cow purchase of Sarita. She had assumed he had done it for his own vanity and reputation—at least until she saw Sarita. "She was the most beautiful woman I have ever seen," McGerr wrote. "The lift of her shoulders, the tilt of her chin, the sparkle of her eyes all spelled a pride to which no one could deny her the right." Sarita was not the plain girl McGerr had expected, and the explanation lay with Johnny Lingo.
"Do you ever think," he said, "what it must mean to a woman to know that her husband settled on the lowest price for which she can be bought? And then later, when the women talk, they boast of what their husbands paid for them. One says four cows, another maybe six. How does she feel, the woman who was sold for one or two? This could not happen to my Sarita."
"Then you did this just to make your wife happy?" McGerr asked.
"I wanted Sarita to be happy, yes. But I wanted more than that. This is true. Many things can change a woman. Things that happen inside, things that happen outside. But the thing that matters most is what she thinks about herself. In Kiniwata, Sarita believed she was worth nothing. Now she knows she is worth more than any other woman in the islands."
"Then you wanted …"
"I wanted to marry Sarita. I loved her and no other woman."
"But …"
"But," he finished softly, "I wanted an eight-cow wife."
Because Johnny Lingo considered Sarita to be worth eight cows, she began to see and present herself as an eight-cow woman. Before Johnny entered her life, Sarita was a shy, plain island girl. After he placed incredible value upon her, she was transformed into a confident, attractive woman who knew she was worth far more than any other island woman.
Today, your teenager might be feeling the way Sarita did before she met Johnny. With all the physical changes, insecurities, and peer pressure, adolescence can be a cruel stage of life. During this awkward time, however, you can give your teen the same gift Sarita received: incredible self-worth seen through the eyes of someone who considers her priceless.
We encourage you to remind your teenagers daily how valuable they are. As you start to see them as priceless, they, like Sarita, are free to feel and present themselves as "worth many cows." If possible, give them a ring, a wall plaque, or something else that will remind them daily of their high value in your eyes.
Why is it so important to view our teens as special treasures? Because "where your treasure is, there your heart will be also." (Matt. 6) Whatever we highly value naturally attracts our affections, desires, and enthusiasm. Likewise, when we learn to treasure our teenagers, our positive feelings for them go up as well.
Have something to say about this article? Leave your comment via Facebook below!
advertise with us
Example: "Gen 1:1" "John 3" "Moses" "trust"
Advanced Search
Listen to Your Favorite Pastors