Public, Private, or Home Education...What Are My Options?
Deborah Wuehler, Senior Editor of The Old Schoolhouse
Friday, March 15, 2013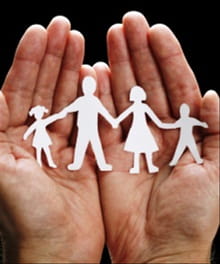 If you (or a friend) are considering your educational options for the next school year, I think I might be able to offer some insight, perspective, and just possibly a bit of guidance. One thing that helps me make decisions is to look at comparisons. I'd like you to join me in looking at the options offered by a public or private education and home education. I have broken these comparisons into the following categories: responsibility, academics, supplementary curriculum, values, safety, and environment.
RESPONSIBILITY
Who is responsible for the instruction of our children? Is it the U.S. government, the state you live in, the church, or you, the parent? Your answer to this question of responsibility will be a huge deciding factor in what educational option you choose. Here are the options as they relate to responsibility:
Public School
The U.S. Department of Education website states in their Q&A section: "Education is primarily a state and local responsibility in the U.S."1 Thus, the Federal Government is passing the bulk of the responsibility for the education of your children on to your local state government, although they do like to keep an overarching hand on the meeting of standards and the implementation of related agendas, as can easily be seen on their website (www.ed.gov). When a child is enrolled in a public school, that child is placed under the jurisdiction of the state government and all legal stipulations related to the state's administration of its public school system. The state governments take their responsibility seriously, enforcing their standards and codes as they deem appropriate.
Private School
Parents who choose to assign the responsibility of the child's education to a private school give its various administrators and teachers governance over most aspects of the child's education and in many cases, the child's moral instruction. In addition, the private school must meet the State government regulations in the following areas: Accreditation/Registration/Licensing/Approval, Teacher Certification, Length of School Year/Days, Curriculum, Recordkeeping/Reports, Health and Safety Requirements, Transportation, Textbooks, Testing, Special Education, Nursing and Health, Technology, Professional Development, Reimbursement for Performing State/Local Functions, Tax Exemption, Public Aid for Private Education, Homeschooling, and Information Resources.2 These regulations should not be confused with each state's separate laws that regulate private homeschools.
Homeschool
Homeschooling parents believe the Biblical mandate that the responsibility for the instruction of a child falls squarely on their parental shoulders. Homeschooling parents take full responsibility for the instruction of their children in all areas of life, including, but not limited to, academics. Their belief is that God has given parents His children to instruct in His ways, and home education is the best stewardship of that responsibility. The majority of Christian homeschool parents believe that home education is not a choice among other options but rather is a command from God as directed throughout a myriad of Old and New Testament passages and application of numerous Scriptural principles. Christian homeschool parents believe that God has given us everything we need for life and Godliness (see 2 Peter 1:3 , which would include the instruction of our children. Biblos.com provides at least 150 results for the word instruction in the Bible, many of them referring to children or "sons." In addition to those references, following is a sampling of other Scriptures related to the instruction of children:
Recently on Getting Started
Have something to say about this article? Leave your comment via Facebook below!
advertise with us
Example: "Gen 1:1" "John 3" "Moses" "trust"
Advanced Search
Listen to Your Favorite Pastors