Public, Private, or Home Education...What Are My Options?
Deborah Wuehler, Senior Editor of The Old Schoolhouse
Friday, March 15, 2013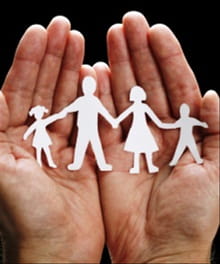 Students who attend private schools tend to perform significantly better in the PISA assessments than students who attend public schools; but students in public schools in a similar socio-economic context as private schools tend to do equally well...When parents choose a private school over a public school for their child, they are selecting the greater probability that their child will attend classes with peers of similar or higher socio-economic status, that the resources devoted to those classes, in the form of teachers and materials, will be of higher quality, and that those classes will be orderly and even inspiring. PISA shows, however, that public schools with comparable student populations offer the same advantages, even if the average public school, with a more diverse student body, generally does not.3
Homeschool
According to the National Home Education Research Institute (NHERI), homeschoolers excel at least 15–30 percentile points above their average public school peers on achievement tests across the academic board. (You may download Dr. Brian Ray's article titled "Research Facts on Homeschooling" at this website.
The results show that the academic performance of homeschooled children does not depend on how much money is spent on educational resources per child, nor on how much formal schooling the parent has, nor on what kind of curriculum or teaching style is used. Regardless of which specific variables have been compared in a wide variety of studies about this subject, all results indicate that the vast majority of homeschooled children excel academically.
SUPPLEMENTARY CURRICULUM
Parents want to know what their children are being taught. This includes supplementary ideas, philosophies, materials, and school goals or agendas. The "extracurricular" ideas, values, and supported plans may or may not relate to academic subjects but rather to personal or governmental ethics, whether good or bad. Here is some helpful information about your options as they relate to this subject:
Public School
Whereas each state government school is distinct in its philosophies, the Federal Department of Education oversees the actions of states. Although the Department of Education's website makes this statement: "In creating the Department of Education, Congress made clear its intention that the secretary of education and other Department officials be prohibited from exercising 'any direction, supervision, or control over the curriculum, program of instruction, administration, or personnel of any educational institution, school, or school system,' " the current administration's Secretary of Education in fact seems to provide direction in several extracurricular agendas at www.ed.gov, such as LGBT (Lesbian Gay Bisexual Transsexual) education, and the website supported views on bullying and environmentalism, among others. However, because they are promoted from the governmental or national level (www.nea.org), they eventually show up in our local public schools as part of the "academic" enrichment to create a socially well-rounded child, whether or not the parent agrees to such teaching. Here are some examples to help you decide:
Although many state schools provide safe sex instruction to young children, the results are dreadful: In 2004, the estimated number of pregnancies in girls aged 10 to14 was 16,000. In ages 15 to 17, the number jumped to 252,000. The stats included the high number of sexually transmitted diseases for these young ages. And, of course, Planned Parenthood has major influence in public schools' sex education curricula and proposes that abstinence-only education does not work.
Recently on Getting Started
Have something to say about this article? Leave your comment via Facebook below!
advertise with us
Example: "Gen 1:1" "John 3" "Moses" "trust"
Advanced Search
Listen to Your Favorite Pastors