Public, Private, or Home Education...What Are My Options?
Deborah Wuehler, Senior Editor of The Old Schoolhouse
Friday, March 15, 2013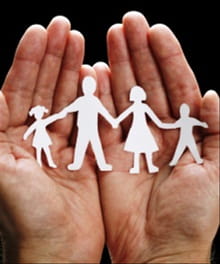 Some private schools support secular values and hire teachers who will promote those values. A Quaker prep school in Pennsylvania, Friends' Central School, boasts its employment of a gay sex education teacher who admits, "I don't necessarily see the decision to become sexually active when you're 17 as an unhealthy one." It is probably teaching like this that leads to the depressing statistics about private school graduates who obtained abortions; those statistics are documented here.
Although many private schools claim to support a Judeo-Christian worldview, a good amount of them continue to remove mention of the Bible from their science textbooks and endorse the teaching of evolution as "fact," often supplementing that teaching by talking about the Creation "story." This de-valuing of the true history of origins might be one of the reasons we have children who are confused and disillusioned by the end of their high school years.
Homeschool
The values that homeschool parents are privileged to teach include these: God created and upholds all things by the word of His power (Hebrews 1:3); He alone is Supreme, and His Word is absolute truth. Parents can teach the truth that God created the family, starting with one man for one woman for life, with children as the outpouring of blessing upon that union. Homeschool parents can teach the values of the Ten Commandments, the Golden Rule, the loving of God and their neighbor, and the value of prayer and Bible study. Family devotions create family unity, and family values are sustained and strengthened. Parents pass on Biblical values to their children, the vast majority of whom maintain those values into adulthood.
SAFETY
Is my child's school safe? Will my child be harmed? How safe will my child be? Let's take a look at our options:
Public School
Figures from the National Center for Education Statistics, Institute of Education Sciences (IES), "Student Victimization in U.S. Schools," show that children from the ages of 12 through 18 who reported violent victimization at school also reported unfavorable conditions in the following areas: 43% reported the presence of gangs at school, 3% had observed a student with a gun, 34% had engaged in a physical fight, 54% reported observing the use or sale of drugs at school, and 35% reported observing use of alcohol at school.5 The table includes these notes: "Includes students who reported that marijuana, crack, other forms of cocaine, uppers, downers, LSD, PCP, heroin, prescription drugs, or other drugs were available at school. 'Violent' includes rape, sexual assault, robbery, aggravated assault, and simple assault. 'At school' includes inside the school building, on school property, on the school bus, and on the way to or from school."6
Another report from IES, "Indicators of School Crime and Safety 2011," states the following statistics in its key findings: "Preliminary data show that there were 33 school-associated violent deaths from July 1, 2009, through June 30, 2010 (Indicator 1). In 2010, among students ages 12–18, there were about 828,000 nonfatal victimizations at school, which include 470,000 victims of theft and 359,000 victims of violence (simple assault and serious violence) (Indicator 2). In 2009–10, about 74 percent of public schools recorded one or more violent incidents of crime, 16 percent recorded one or more serious violent incidents, and 44 percent recorded one or more thefts (Indicator 6).7
Recently on Getting Started
Have something to say about this article? Leave your comment via Facebook below!
advertise with us
Example: "Gen 1:1" "John 3" "Moses" "trust"
Advanced Search
Listen to Your Favorite Pastors