Public, Private, or Home Education...What Are My Options?
Deborah Wuehler, Senior Editor of The Old Schoolhouse
Friday, March 15, 2013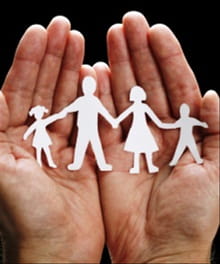 The sexual abuse of children by their teachers runs at a high level in public schools and is a blight on the public education system. Certainly, few children are really safe in public schools if "74 percent" reported one or more violent incidents of crime in one year.
Private School
If we think crime, abuse, and other problems exist solely in the public school realm, think again. Here are some sites that report on the somewhat surprising news about safety in private schools:
Crime in private schools
—19% of private school students reported being bullied at school during the school year (nces.ed.gov/pubs2012/2012002.pdf, page 44).
—21% of private school teachers reported that student misbehavior, student tardiness, and class cutting interfered with their teaching (nces.ed.gov/pubs2012/2012002.pdf, page 52).
—In various years between 1993 and 2008, approximately 35,000 incidents of private school teachers being physically attacked by a student were reported (nces.ed.gov/pubs2012/2012002.pdf, page 107].
Homeschool
Homeschooling overwhelmingly provides a stable, loving, and safe environment in which children feel free to learn and explore without any burden of fear for their own safety. Homeschool parents keep their children safe by keeping them under close supervision and monitoring all friends and outside influences, whether real or electronic.
ENVIRONMENT
The environment in which a child is taught plays an important role in how he learns and grows. Again, here are the options as they relate to a child's environment:
Public School
The environment of the public school is decidedly unsafe and extremely worldly. Prayer is banned in the classrooms, the Ten Commandments are banned from the halls and walls, and God is banned from the curriculum. It's no wonder the same system needs a ban on guns and drugs.
The environment of the public school is stifling. John Taylor Gatto, in his books about education, reasons that we now live in an environment that dumbs down its society by the way we teach our children. Students are made to be obedient followers rather than independent thinkers and innovative leaders. Quoting from www.johntaylorgatto.com: "...The new purpose of schooling—to serve business and government—could only be achieved efficiently by isolating children from the real world, with adults who themselves were isolated from the real world, and everyone in the confinement isolated from one another. Only then could the necessary training in boredom and bewilderment begin. Such training is necessary to produce dependable consumers and dependent citizens who would always look for a teacher to tell them what to do in later life, even if that teacher was an ad man or television anchor."8
Private School
The environment of private schools looks better than the public counterpart. This might be based on the inclusion of dress codes, rigid rules, lower student-teacher ratio, and challenging curriculum. Often today's families have a difficult time keeping up with all that is required in the areas of special clothing, homework, tuition, fundraisers, and other meetings and events. There are social cliques or groups . . . with accompanying peer pressure and attitudes of condescension. Having attended several private schools myself, I can attest to the fact that I was subjected to nearly as much peer pressure and secular influence in those private schools as I experienced in the public schools I attended.
Recently on Getting Started
Have something to say about this article? Leave your comment via Facebook below!
advertise with us
Example: "Gen 1:1" "John 3" "Moses" "trust"
Advanced Search
Listen to Your Favorite Pastors