A Prodigal Speaks: When Your Kids Reject You
Carol Barnier, Author
Wednesday, December 19, 2012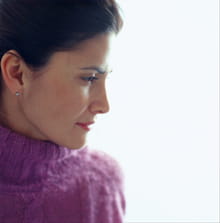 Editor's note: This article was originally published in the Sep/Oct 2012 issue of Home School Enrichment Magazine. Learn more at www.HomeSchoolEnrichment.com
"Don't quote the Bible to me!" she says with annoyance. "I don't believe it anymore." Was that how your world changed? Or was it when your son moved in with a buddy, saying he wouldn't be coming home anymore? Or when your child went to college and returned as someone you didn't even know. Or maybe when you found a pregnancy test in your daughter's bathroom, or some drugs under the seat of the car, or when the police showed up at your door. Where did this person who now stands in the body of your child come from? And what happened to the faith-filled child you once knew?
None of us can ever quite believe that the same child who once uttered the sweetest, oh-so-tender bedtime prayers could be the same child we see today struggling with his faith. And yet, according to the Southern Baptist Council on Family Life, 88 percent of children raised in an evangelical Christian home will leave the church by the age of eighteen. The numbers are certainly better for families who homeschool, but even here we're seeing far too many children leaving the faith of their families when they reach adulthood.
I was a prodigal. Even though I was raised in a Christian home, I was out the door and living on my own as soon as I was able. Not only did I leave the church, but I became a card-carrying member of the American Atheist Association. I worked to "help" others drop the chains of organized religion from their lives and find the freedom that would come from adopting my "clear thinking." In fact, I became the very person we in the homeschooling community fear our children may meet—an outspoken, biblically knowledgeable person bent on disarming others of their faith. I spent thirteen years of my adult life on this course. I cannot tell you that I gave God any good reasons to continue to pursue me, but He still did. And through His work in some dark places in my life, I finally found my way home.
I certainly regret the years I spent off the path of God's plan for me. I know it brought heartache to both my heavenly Father and my earthly parents. But as is God's custom, He can bring good of it. I learned a few things along the way that may be useful to families with the same concerns. If you are feeling the pain of a young adult child who is pulling away, there are some things you can do, some things you might do, and some things you shouldn't do in an effort to bring some good change to the situation.
A Really Tough Truth
You've spent your children's lifetime telling them how to behave. Don't slouch. Look people in the eye. Take care of your things. Always do your best. No snacks before dinner. Choose your friends carefully. Don't drive while talking on your cell phone. Close things you've opened. After all these years, there's probably not much you could tell them about how to behave that would surprise them. They know what you expect. They know what you believe. They know what you think about right and wrong. Then why, you wonder, are they making so many poor choices?
Here's a really tough truth. They know what you think...and they've rejected it. Telling them one more time isn't going to help. It's no longer a matter of training them up. They've gotten the training and have disagreed with your conclusions. My father, a pastor, realized this early on. He knew that repeating my childhood instructions was no longer productive. But my poor mother never gave up. And the result, during my tumultuous years, was some horrid, heated and damaging fights between us.
Have something to say about this article? Leave your comment via Facebook below!
advertise with us
Example: "Gen 1:1" "John 3" "Moses" "trust"
Advanced Search
Listen to Your Favorite Pastors