Best Micro Businesses for Teenagers
Carol Topp, The Old Schoolhouse Magazine
Friday, March 02, 2012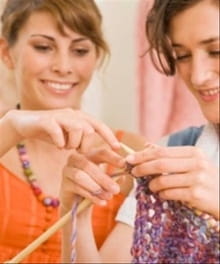 It's not a pleasant job, but houses, garages, yards, cars, and pets all need to be cleaned at some point. Some clever teenagers sell coupon books of cleaning services or offer to wash a neighbor's car on a regular basis, say once a week for six weeks, in a package deal. One family with five daughters trades housecleaning for piano lessons. As one student has her piano lesson, the others clean the teacher's house. Everyone is happy with the results of the trade.
4. Pet Care
Walking dogs, ridding the yard of their messes, and pet sitting for neighbors on vacation are great ideas. There is a man in my town who charges $10 per yard to clean up after a dog. It is not the nicest job in the world, but it could be a great option for a teenager or even a pre-teen.
My friends, the Wonsers, care for other people's pets while they are away from home. They keep the pets at their home in their large backyard. The Wonsers have rabbit hutches and dog runs to keep their animal guests safe and happy. Your family could house rabbits, cats, or dogs for friends on vacation in a home-based pet hotel.
5. Music
There are several potential micro businesses for musicians, such as giving lessons, accompanying, and performing. Isyour teenager a drummer? Eric Cieslewicz, a teenager in Ohio, teaches eight drum students every week. A teenager can use his knowledge of any instrument to teach children in a micro business.
Pianists are always in demand as accompanists for events or performances. My daughter, Emily, was paid for her time to rehearse and perform as an accompanist to a teenage cello player who was participating in a school music competition.
Some talented musicians are paid to play at weddings or social gatherings. Harpists, violinists, and pianists are the most popular types of musicians requested, but garage bands can also be paid for a gig.
6. Tutoring
Teenagers can tutor students inmany school subjects, such as math, grammar, or Spanish. They make excellent tutors because they have recently studied the subjects themselves. My oldest daughter was hired to tutor a 14-year-old girl in study skills to help prepare her for high school.
But tutoring does not have to be limited to academic subjects. Teaching art, swimming, and sewing all lend themselves to great micro business ventures. Your teenager might consider teaching a small group of children simultaneously to maximize income.
7. eBay or Garage Sale Assistant
An ambitious teenager offered to sell his neighbors' stuff on eBay and took a 25% a cut for himself. As a garage sale assistant, a teenager could advertise, organize, and run a garage sale for friends or neighbors. If he gathered several neighbors together, he could really earn the bucks! Another idea is to combine decluttering, hosting a garage sale, and eBay assistance into a full package to help neighbors profit from the sale of their excess belongings.
8. Computer and Software Help Desk
Many teenagers may already have computer knowledge that can be turned into a profitable micro business. I needed help to straighten out my iTunes library after I accidentally deleted all the music on my iPod. Dave had started a micro business doing computer support, and he spent an hour answering my questions, such as "What are the blue circles for?" and "What do the checkmarks mean?" Then he showed me a neat feature called "smart playlists" to help get me organized. Dave sold his knowledge of computers as his micro business.
A teenager could be on call from home or, for an additional fee, make house calls to fix sick computers. Remember that what may be easy for a teenager can be very intimidating to some people, and they would gladly pay a helpful teenager to run cables or load software.
If your teenager is a patient teacher, there are plenty of people who would love to learn how to make better use of their software. My daughter took a Photoshop class, and she then taught three adults how to use Photoshop.
Have something to say about this article? Leave your comment via Facebook below!
advertise with us
Example: "Gen 1:1" "John 3" "Moses" "trust"
Advanced Search
Listen to Your Favorite Pastors