CLEPs and the Secondary School - Part 1
David and Laurie Callihan, Authors
Wednesday, April 23, 2003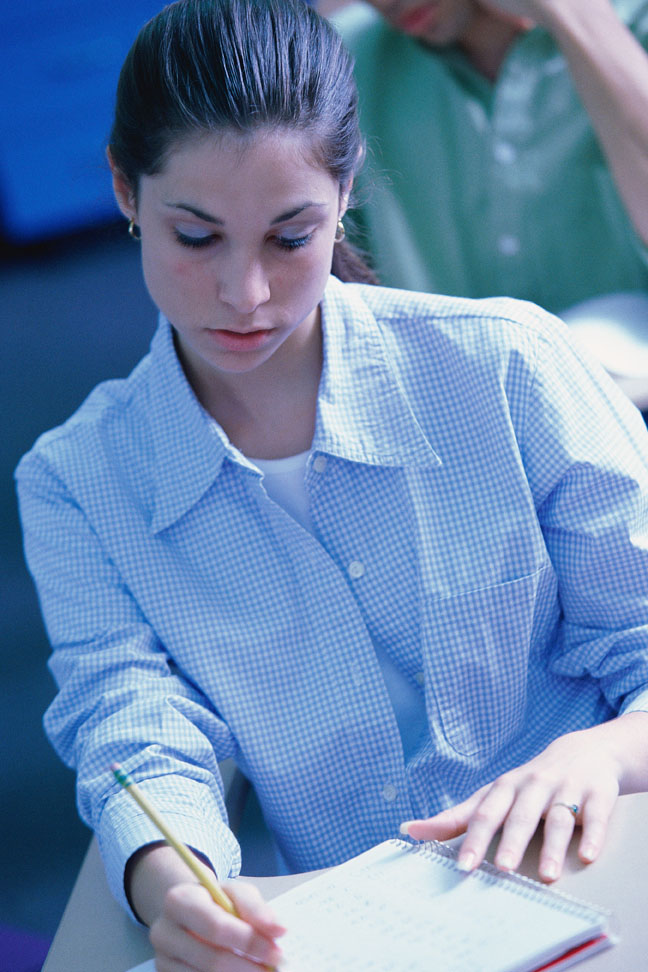 4. Some courses are just better learned at home. Introductory Psychology and Sociology are two good examples. Frankly, the problem with these courses is not always the material. Most of the time it is the peripheral concepts presented by the professor. We know of a young lady who was forced to watch pornography as part of her introductory sociology class! What does that have to do with teaching basic terms and concepts of sociology? Nothing. It was just the imposition of a humanist agenda. It was uncalled for. Let your child study these subjects in a more reasonable manner with parental support, test out using a CLEP exam, and avoid the detrimental effects of the college classroom. By the way, even taking these classes at a Christian college doesn't guarantee that the student will avoid these issues. Don't be blinded by the Christian name meaning Christian content.
5. There is no age or grade requirement to take a CLEP. They are inexpensive to take. The average cost of a CLEP-based course is the $50 enrollment fee plus a nominal $15 to $25 administrative fee. Add up to $100 for a preparatory class (we'll get into that shortly), and maybe $25 to $100 in books (which would also be required for a college course). The total investment will be between $120 and $300. That same course at a college will run between $600 and $1,500. There is no doubt that using CLEPs will save money.
6. Make sure that the college you plan for your child to attend will accept them, if taken just for high school validation is not enough of a reason. Some colleges only accept certain ones. Others only accept a certain number of them. Others don't accept them at all. Others accept them all. It totally depends on the college. Do your homework.
We're sure there are other justifications, too. Be aware of the positive opportunities that using CLEPs can give your student(s). Next time we will share how we can help you prepare for CLEP exams.
David and Laurie Callihan are authors of The Guidance Manual for the Christian Homeschool: A Parent's Guide for Preparing Home School Students for College or Career. If you would like to put together a CLEP Prep Class, write for an "Administrative Planning Guide" at planningguide@davidandlaurie.com. To learn more about their ideas for homeschooling through high school, go to www.davidandlaurie.com.
Have something to say about this article? Leave your comment via Facebook below!
advertise with us
Example: "Gen 1:1" "John 3" "Moses" "trust"
Advanced Search
Listen to Your Favorite Pastors