Dual Enrollment Courses: Is Your Teen Ready?
Becky Cooke & Diane Kummer, Homeschool Enrichment
Friday, September 02, 2011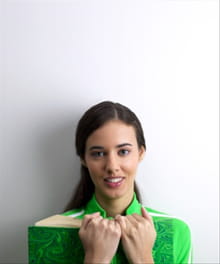 The school may offer courses online as well as on-campus, requiring the student to commute to the school for just a few class sessions. Families living a distance from the college may find that part-campus, part-online courses make community colleges a viable option.
Online Courses
Today's technology has opened up a whole new arena of possibilities for students interested in dual enrollment. Your teen may take a course from a four-year university across the country from the comfort of your home. When considering online courses, carefully check that your computer equipment and Internet connection will support the necessary hardware and software requirements posted by the course instructor. This is not the time to hope and pray that your dying computer doesn't crash!
Here's an example of the requirements from one online course:
Your computer must have internet access. For better performance, a connection speed of greater than or equal to 300kbps and DSL or a cable modem are recommended. Some courses require the capability to play audio or video lectures, available in MPEG-1 Audio Layer (MP3) format and in streamed PowerPoint presentations. Browser specifications for these courses are as follows:
• Java-enabled
• Macromedia Flash Player 8 plug-ins or later
• Adobe Reader 8.0 plug-ins or later
• Recommended platforms: Internet Explorer 7.0 or later and Mozilla Firefox 3.0 or later
• For some courses, your computer must have Adobe Reader, which can be downloaded for free. For courses that require you to listen to audio lectures in MP3 format, a standard 56k modem with an average connection speed will download a 50-minute lecture in 20 minutes or less. For courses with lectures in streamed PowerPoint presentation format, a dial-up connection is sufficient to watch and listen to the lectures as they are downloaded.
As you can see, your equipment needs to be in good shape in order to operate well for an online course!
Online learning is becoming very popular and will continue to grow in popularity and availability in the future. However, it may be a good idea to have your teen begin by taking just one online course to see if this option is a good fit for him. A couple of websites that provide tips to determine if an online course is suitable for your teen are www.distancelearn.org/readyDL.cfm and www.cerrocoso.edu/studentservices/heather/quizaccess.htm.
General Guidelines
Dual enrollment can help your teens get ahead of the game by accumulating college credit while still in high school. On the surface, this can sound and look exciting to both you and your teens; however, there are some additional considerations to take into account.
If your teen wishes to go to college as a freshman and apply for freshman scholarships, keep a tally of the number of credits he's earning. Both colleges and scholarship programs often have limits on the amount of credit allowed as a freshman. However, some teens look forward to shortening the college experience, so credits accrued are not an issue.
Have something to say about this article? Leave your comment via Facebook below!
advertise with us
Example: "Gen 1:1" "John 3" "Moses" "trust"
Advanced Search
Listen to Your Favorite Pastors