Life after Homeschooling … for Parents
Andrea Longbottom
Wednesday, July 18, 2012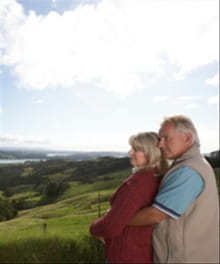 Be a mentor. You have experience and knowledge that can boost and encourage other homeschooling parents. Although you'll naturally find yourself offering advice or tips, maybe you have time now to regularly invest in one or two families, or more! Some may even have the opportunity to help homeschool their grandchildren.
Give. Financial support allows homeschool organizations to stay afloat, homeschoolers and other supporters to lobby for pro-homeschooling candidates and against bills that take away homeschool freedom, and needy homeschooling parents to continue teaching their children. HSLDA and HSF offer opportunities for you to donate, and so do your state and local homeschool organizations.
Maybe you feel like you need a break from homeschooling—after all, you've been at it for a long time now. You deserve it! Take that break. Go on a vacation, or commit to not looking at homeschool materials for a little while. Everyone needs to distance themselves from routine sometimes. This will refresh you and help you refocus on the next step. While you're on break, take some time to think about your goals for the future. What do you want to be doing a decade down the road?
As the following family portraits show, there's no one way to do things once you're done home educating. Take a look at how some parents are answering the So what's next? question, and be encouraged that, yes, there is life after homeschooling!
With five children of various ages, Daryl and Dorene Borgquist of Leesburg, Virginia, found the "end" coming upon them gradually. By 2007, their youngest daughter Kari was finishing up her senior year and Dorene was starting to focus more on interests of her own.
Brushing up on a longtime interest—teaching English as a second language (ESL)—Daryl and Dorene earned their ESL certification with the goal of teaching overseas for missions. During summer 2010, Dorene and Kari were able to travel to the Ukraine to help with an ESL day camp and softball clinics.
Dorene recommends that parents involve their kids in their interests while still homeschooling. Dorene and Kari took clogging classes together, and Dorene and two of her children spent three months teaching ESL in Ukraine in 2006. "We could do it because we were homeschooling," she says.
Dorene has also become a year-round substitute teacher in the local public schools, teaching classes from special education to ESL. Every fall, she helps conduct hearing and vision clinics in the schools, putting her degree in speech pathology and ideology to work. She enjoys the work since it's flexible and provides extra income.
"It was worth all the time I put into homeschooling and the time I put into my kids," says Dorene, "but there is life after homeschooling. And there's so much yet to do—explore different opportunities and interests, hobbies and ministries." She advises other parents to "find out what interests you and go for it."
Easing the Journey for Others
Before she finished homeschooling, Rosie Watson thought, "Wow, what will it be like when I'm done?" Because her youngest children were twins, the end was "pretty sudden," she says. "I was thinking of fun, relaxing things … that I deserved a break, and I was planning my break."
Once, after speaking to a group of moms, they told her she had so much to offer. She began to think of her years of homeschool leadership and speaking at homeschool conventions, and questioned whether moving on from all of it was really the right choice. Shortly after that, as she thought about the resources she wished she'd had as a homeschool mom, she "dreamed up" what is now the Center for Home Education in Fort Worth, Texas.
Have something to say about this article? Leave your comment via Facebook below!
advertise with us
Example: "Gen 1:1" "John 3" "Moses" "trust"
Advanced Search
Listen to Your Favorite Pastors