Life after Homeschooling … for Parents
Andrea Longbottom
Wednesday, July 18, 2012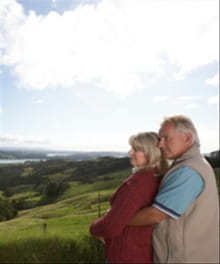 Rosie says her desire went from "I'm so done with homeschooling," to "God putting on my heart that after all the years of learning, I could now give back to the community, give back what I had learned. You don't homeschool for 20 years and not learn," she says, laughing. "Even if you do things wrong, you learn!"
"The center seemed way too impossible and costly, so it was just an idea," Rosie says. Then, when her husband, Steve, lost his job, they both felt that God was calling them to put their idea into action. For the next year, Steve and Rosie worked together around the clock to make Rosie's dream a reality.
Eight years later, the Center for Home Education serves approximately 300 students who take classes from geometry to Spanish, and it maintains 22 teachers. The center also offers a curriculum store, coffee shop, and theater where students perform throughout the year.
"I can't say it's for everyone," says Rosie about remaining so involved in homeschooling. "I think many come to the end of the journey and think, 'I'm worn out and ready to move on.' " She advises parents to at least deeply consider if they have something to offer other parents.
Apart from directing the center and offering workshops, Rosie continues to enjoy speaking at homeschool conventions and to smaller homeschool groups. She says sharing with homeschooling parents is rewarding. "You can identify with them," she says. "You're able to guide them through or let them know, 'This too shall pass!' "
Opportunities Will Find You
When the autumn after her youngest daughter's high school graduation rolled around, Adele Sekerak got nostalgic. "I didn't need school supplies anymore!" she laments. "My friends who had been homeschooling for a long time were looking at me like I was crazy. I was having an identity crisis, really."
It was her oldest daughter, Sandy, who reminded Adele that her main identity is in Christ. "I had to rely on that, pray about that," says Adele, who lives with her husband, Ed, in Huntsville, Alabama. "I'm a Christian first; then I'm a wife and a mother." She realized that "what I was doing wasn't that critical as long as I was open to what God wanted me to do."
Ed, too, found himself struggling with his role once they stopped homeschooling. "I initially thought I would have to support Adele a lot," he says. "However, it seemed that I had a much more difficult time. Adele actually supported me by spending a lot more time with me taking walks, traveling, talking, and just hanging out."
Adele decided to stay at home instead of go back out into the workforce, a decision that she and Ed had discussed. "He told me he would support me in whatever I decided to do, whether that was going back to work or staying home," Adele says.
And in the time that followed, opportunities began to come her way. "It's amazing what you fill your time with," she says. Some of her new pursuits include traveling more with her husband and visiting family in other states, and befriending families in their church and helping meet needs there.
She and Ed keep up with legal news about homeschooling and continue their membership with HSLDA. They also try to encourage their daughters and their husbands as they start their own families. Babysitting for young homeschooling families they know has also been a way for them to help moms take a much-needed break.
Adele encourages parents to cherish the homeschooling years. "The time you have with your children is irreplaceable. Whatever you say or do during that time—that's what you're going to look back on."
Have something to say about this article? Leave your comment via Facebook below!
advertise with us
Example: "Gen 1:1" "John 3" "Moses" "trust"
Advanced Search
Listen to Your Favorite Pastors