Life Purpose Planning: When Crisis and Calling Collide
Dewey Novotny, The Old Schoolhouse
Friday, January 13, 2012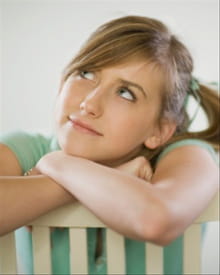 "I long to be a real person with a real relationship with a real God! Through concentrated times of structured discipleship and investment, I seek to understand the specific needs of Christian young people (especially young ladies) and help them achieve their maximum potential in Christ. Using conferences, events, and published materials, I seek to rally and unite the next generation of leaders to confront the world's way of thinking and take a stand for a cause worth fighting for. Ultimately, my heart's passion is to enable these world-changers to implement their individualized life purpose into a plan of action and combine available ministry, vocational skills, and academics so that they are equipped, qualified, and ready to impact others with excellence!"
Develop a Plan of Action
Planning was Gina's faithful attempt to arrange and invest her time, energies, and resources to accomplish God's will. It helped her move from revealed purpose to wise goals and then on to appropriate steps of action. A Godly purpose involves people, ignites passion, and inspires pursuit. Planning helps get 'er done.
A clear and convincing life purpose now launched Gina on great exploits for God and with God. First, she considered the people she cared about and identified their most pressing issues. Then we "heartstormed" the best outcomes imaginable and noted Gina's dream-solutions to their biggest problems. Taking these solutions, she built her best strategy by considering God's ways, man's ways (both good and bad), needed resources, training, and accountability. Understanding the potential influence of her life model and message motivated her to include personal goals as well.
Transitioning from notepad to calendar, Gina set about to merge her efforts and discoveries into a long-range vision of five years. Next, she detailed a one-year plan that was broken down into monthly segments, and then she penned a daily schedule. With that step complete, she took her most important action and committed it all to the Lord.
Gina soon discovered that her faithful steps of action would come with additional guidance as God directed her steps. For Gina, the truth of Psalm 16:11 has become evident: "Thou wilt show me the path of life: in thy presence is fullness of joy; at thy right hand there are pleasures for evermore."
Go Change the World!
Like any journey of significance, Gina benefited from knowing where she was, where she needed to go, and how to get there. Unwavering determination and confidence resulted as she committed her efforts to the Lord and set out to fulfill her God-given purpose.
The story of Gina's finest discovery is a simple one. What started nine years ago with a box of tissue and a desire to answer the big question of life ended with strengthened relationships, a passionate vision, and a God-centered plan. I have had similar results with my other children and have seen many other parents and young people experience the same success.
God has not been hiding your life purpose from you either. Sometimes, when crisis and calling collide, God is waiting for you to ask, "Why am I here?"
Published January 9, 2009
---
Dewey Novotny flies internationally as a commercial airline captain but finds his greatest joys closer to home with Chardell and their seven children, homeschooled twenty years. Dewey has an unquenchable passion to see young people discover, define, develop, and deploy into their God-given life purpose. Learn more and get a free audio download at http://www.lifepurposeplanning.org/TOS.
Copyright 2008 The Old Schoolhouse Magazine, LLC
www.thehomsechoolmagazine.com
This article orginally appeared in the Fall 2008 issue of The Old Schoolhouse Magazine, LLC
Reprinted with permission from the publisher.
Have something to say about this article? Leave your comment via Facebook below!
advertise with us
Example: "Gen 1:1" "John 3" "Moses" "trust"
Advanced Search
Listen to Your Favorite Pastors