Music by Mendelssohn & Millet
Andrea Newitt, The Old Schoolhouse Magazine
Wednesday, May 28, 2014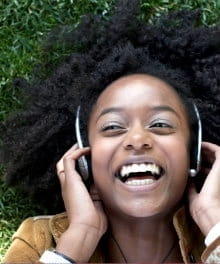 Sacred & Secular Music
Nearly everyone knows Felix Mendelssohn's "Wedding March" from A Midsummer Night's Dream; in fact, your own wedding might have included this famous tune. This past Christmas I was surprised to discover that Mendelssohn wrote the music for the Christmas carol "Hark! The Herald Angels Sing," though it was originally a chorus from a cantata written to commemorate Gutenberg and the invention of the printing press. Some say that Mendelssohn objected to its use in a "religious" song, yet he also wrote the words and music for "How Lovely Are the Messengers" with its simple Gospel message:
How lovely are the messengers that preach us the gospel of peace . . .
To all the nations is gone forth the sound of their words . . .
throughout all the land their glad tidings.
A little research will help you draw a more informed conclusion about whether Mendelssohn favored a secular or sacred application for his music.
"How Lovely Are the Messengers" is a beautiful blend of solos, duets, and rounds that uses the various vocal parts of soprano, alto, tenor, and bass, as well as unison singing. This complex choral arrangement with simple lyrics provides an excellent opportunity to teach your children the basics of singing in harmony. Download the sheet music here and find a favorite choral version on YouTube. Look at the parts as you listen to the music. The song begins with the deep, rich voices of the altos, followed by the basses, and finally the sopranos and tenors coming in together.
As you become familiar with the parts, why not begin practicing the parts as a family? Stretch tall for support, with bright eyes and a "yawn sigh," which help open the soft palate. Breathe early with your mouth forming an "oo." Expand the ribs to create space and bring in more air, tighten your bottom for more support to help hit those high notes, and sing from your lower abdomen. Relax and enjoy your time of singing together.
Rural Peasant Life
The shepherdess stands with her head hung down, her back turned to her flock. Is she weary, dejected, or solemn? A closer look at "Shepherdess and Her Flock" reveals that she is knitting. Perhaps she is just concentrating on her handwork. What happened before or after this scene that Jean-Francois Millet captured in oil on canvas?
I first discovered this moving painting in a handbook given to me after a trip to The J. Paul Getty Museum. On the painting's page at the museum site, you will learn that the painting is exhibited in Paris's Musée d'Orsay, which has a "Works in focus" page where you can learn more about nine of Millet's paintings.
Picture study, as Karen Andreola calls it in A Charlotte Mason Companion, offers a chance to look more closely at a work of art. To begin discussing what the child observes in the painting, you might need a little help with a few prompt questions: Are the colors bright or dull? Where are your eyes first drawn? What kind of mood does the painting exhibit—calm or cheery?
Picture study can also serve as the basis for developing writing skills, helping your children learn to pull ideas from their heads based on their descriptions of the paintings. They can expand their vocabularies in the process as they look for the exact words that describe the scene.
Many of Millet's paintings, including "The Sower," "The Gleaners," and "The Sheep Meadow, Moonlight" depict the simple life of peasants. Although his paintings are set in rural Europe, Millet's paintings help us envision many of the Biblical allusions to shepherding and farming that often are included in Jesus' teaching and parables. As with many artists, beware of inappropriate paintings that might be included on websites or in books.
Have something to say about this article? Leave your comment via Facebook below!
advertise with us
Example: "Gen 1:1" "John 3" "Moses" "trust"
Advanced Search
Listen to Your Favorite Pastors