Staying the Course
Kim Lundberg, Home School Enrichment
Friday, December 16, 2011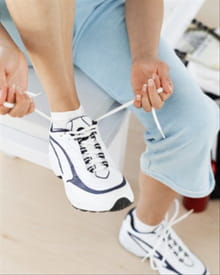 This year marks our 19th year of homeschooling, and I continue to be amazed at how quickly the time passes. Four of our children have graduated from our homeschool now, and we miss having them with us. It helps that we still have our five younger ones here at home, and I'm actually busier than ever these days. Like all homeschool moms, I have moments where I wonder if I'm crazy, and my house is often anything but clean. The usual juggling of the homeschool schedule (ninth grade down to a 3-year-old), combined with keeping in touch with my kids away from home, is an ongoing challenge.
Over the next few years, I want to focus on building stronger relationships with my younger children, encouraging them in their walk with God, giving them a solid academic foundation, helping them continue to love learning new things—and enjoying them a lot.
To accomplish these goals, I need to cut back on some of our outside involvements, and one thing I am "letting go" is this magazine column. For the last two and a half years, I've written about a number of topics. Perhaps various articles interested you, and others did not, but my goal was to cover issues that many homeschooled teens and their parents face at some point during the high school education process.
One of the most important things I've learned on this homeschool journey is that each school year is done almost before I've realized it's started, and I can never go back and do a year over again. (Not that it's the end of the world if any particular year is less than stellar. For that matter, who's defining "stellar" for us?) In any case, grace and a newfound dedication can make up for a lot, and we shouldn't lose sight of the fact that we're all human. We all make mistakes, but we all can try again next week, next month, and next year.
Still, the sudden realization that my 11-year-old daughter will be 11 only once does make me pause to consider exactly what I am doing right now. She wants to study horses (ok—unit study time—dig out the Marguerite Henry books), and paint horses (sounds fun—let's head to the craft store or maybe take an art class), and ride horses (could probably swing it—note to self: call stables), and own horses (uh . . . no, dear, not happening).
Taking Time
A flash of understanding hits me as I read with my 9-year-old son. We're snuggling on the couch as we travel along with a favorite series, and it occurs to me that this might be the last year he will beg in such a heart-tugging, desperate way for just "one more chapter, please, Mom."
So I tell myself again: Stop. Savor the sheer joy of knowing these children—these miracles. Delight in them. Consciously soak in every smile, every laugh, every childish confession, every nonsensical joke, every show of compassion, every hilarious remark, every tear, every right choice, every profound statement, every sign of spiritual growth.
Despite all of the photos and scrapbooks and journals and videos we keep to help us remember our children's growing-up years, the feel of the memories has to be burned into our minds and memorized into our souls. That type of remembering only happens as a result of time. We have to be with our kids—a lot—to remember them as they were throughout the years. More importantly, we have to be with them to help them, to influence them, to guide them, to encourage them, to teach them, to comfort them, to motivate them, to praise them, and to love them. Fortunately, homeschooling gives us this precious gift of time to spend with our children in a way nothing else can in this hectic world.
To be honest, when I married my husband 24 years ago, I did not understand the necessity and value of spending time with children. I grew up in a "normal" household, attended traditional schools, and had parents who meant well and did the best they knew how to do at the time. Like many people, my parents didn't really think of their children as people, worthy of concentrated time and attention, deserving of conversation, fellowship, and respect. So investing my full energy (physically, mentally, emotionally, and spiritually) into my kids was not something I expected or planned to do (not past toddlerhood, anyway).
Have something to say about this article? Leave your comment via Facebook below!
advertise with us
Example: "Gen 1:1" "John 3" "Moses" "trust"
Advanced Search
Listen to Your Favorite Pastors